STEM at the FBI
Explore a Mission-Driven Future in STEM
STEM is vital to the FBI's ability to meet our mission now and in the future. A STEM career within the FBI provides highly skilled engineers, medical experts, scientists, IT experts, and math-based professionals unparalleled opportunities to drive technology and data-based solutions that positively impact the nation.
HIGHLIGHTS
Work in one of the fastest-growing careers in the world
Extensive career advancement possibilities
Considerable opportunity to lead high-impact projects and strategies
overview
Image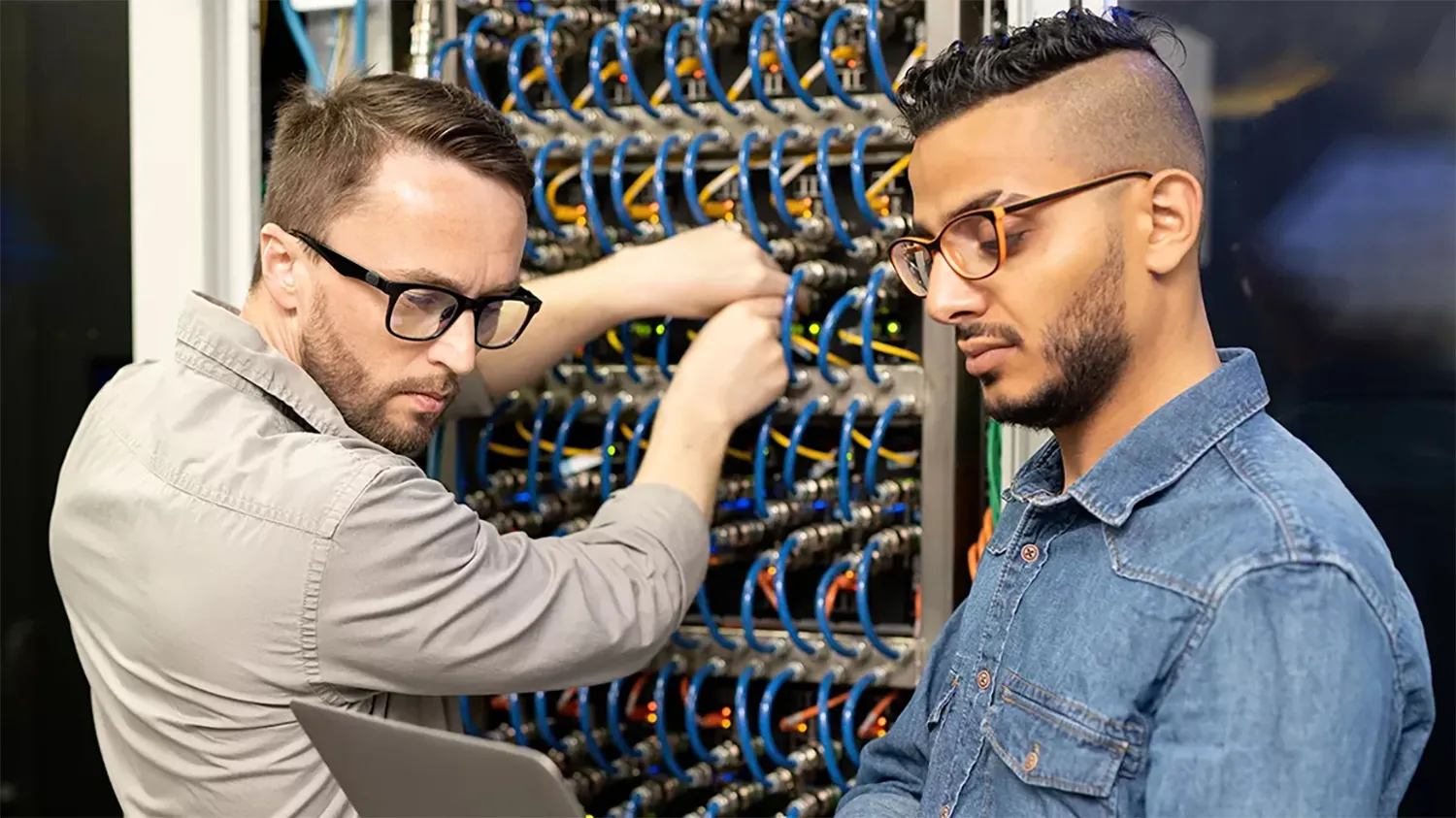 Overview
STEM (science, technology, engineering, and mathematics) professionals work across the entire FBI, including at Headquarters in Washington, D.C. and our 56 field offices. Our STEM professionals have expertise that can be applied to forensic science, nursing, computer technology, cyber security, electronic surveillance, biometrics, encryption, energy, industrial, hygiene, and more.
Featured Locations
Huntsville, Alabama
The FBI at Redstone Arsenal houses the Hazardous Devices School, the Terrorist Explosive Device Analytical Center, components of the Laboratory Division, and much more.
Quantico, Virginia
The FBI Laboratory is where personnel conduct forensic examinations, provide technical support, provide witness testimony in cases, and lead advanced training classes.
Clarksburg, West Virginia
The Criminal Justice Information Services (CJIS) Division is a high-tech hub in West Virginia that provides a range of state-of-the-art tools and services to law enforcement, intelligence community partners, and the general public.
inside-look
An Inside Look
STEM professionals within the FBI Laboratory Division are dedicated to using the rigors of science to solve cases and prevent acts of crime and terrorism.

Eugene, Supervisory Physical Scientist, FBI Laboratory Division: STEM stands for Science, Technology, Engineering, and Mathematics. What it means for us in the research here at the FBI Laboratory is to use science to answer questions that are relevant to forensic investigations.

Joseph, Forensic Examiner, FBI Laboratory Division: STEM helps the FBI mission because, especially at the laboratory division, it kind of is the mission. You know science and the application of science to law is what the laboratory division does. It takes a wide background of disciplines to answer questions that investigators may have about evidence.

Michael, Supervisory Special Agent, FBI Cyber Division: Here in Cyber Division, we specifically work on cases that involve some of the top hackers and top cyber criminals worldwide, so STEM skills are vital. They're vital in understanding computer programming and networking, how systems work, and they're vital and actually being able to track down computer hackers and stop hacking attacks.

Amber, Supervisory Biologist, FBI Laboratory Division: It's our job to protect American people and the way that we do that through the laboratory is by developing new techniques and new technologies that are going to be used for not just what's going on today, but what's going to be coming tomorrow.

Joseph: So STEM is critical to analyzing evidence here at the Laboratory Division. Every case that we get we're applying principles and concepts that are specifically related to science and technology.

Eugene: STEM factors into investigative, criminal, and intelligence casework by helping those investigators identify who is present, what they might have done, where they might have gone, what sequence of events might have taken place. Science answers those questions because we don't always have information from witnesses or surveillance. All we have are the physical traces left of an individual's presence after they've left the scene.

Amber: I would say anyone who is interested in a career at the FBI and has a hard science background should consider going into the FBI. We have a lot of fields here not just at the laboratory, but across the FBI that need those science backgrounds and need the people who have that infrastructure.

Michael: We're looking for a lot of computer sciences. We're looking for engineers. We're also always looking for agents who have STEM-related skills and STEM-related backgrounds to become special agents also.

Eugene: The type of people that are attracted to STEM disciplines are exactly the people that we want to hire and recruit at the FBI as agents, as analysts, as laboratory examiners, and as research scientists, because they've got the experience and training in science to appreciate what science can do.

Joseph: But it takes a wide variety and a diverse background of people to fill all the positions here at the FBI and so it's not one field or discipline and it's not one background specifically and takes all of us working together to answer the mission.
stem-roles
Image
STEM Roles
FBI STEM careers offer the opportunity to put your skills and background toward the FBI mission. As a STEM professional you can participate in one of the FBI's specialized programs or pursue an individual career in a variety of fields.
Science and Medicine
Science and medical professionals are essential to creating innovative ways to meet our mission.
Technology
Technology professionals are behind the modernization that is vital to our ability to stay ahead of the threat.
Engineering
Engineering professionals drive innovation and tackle projects that make the mission possible.
Mathematics and Data
Mathematics and data professionals enable mission success through predictive and investigative analyses.
Sign Up For FBI Career Updates
Create a profile to join our talent network to receive FBI career updates.
related-opportunities
Image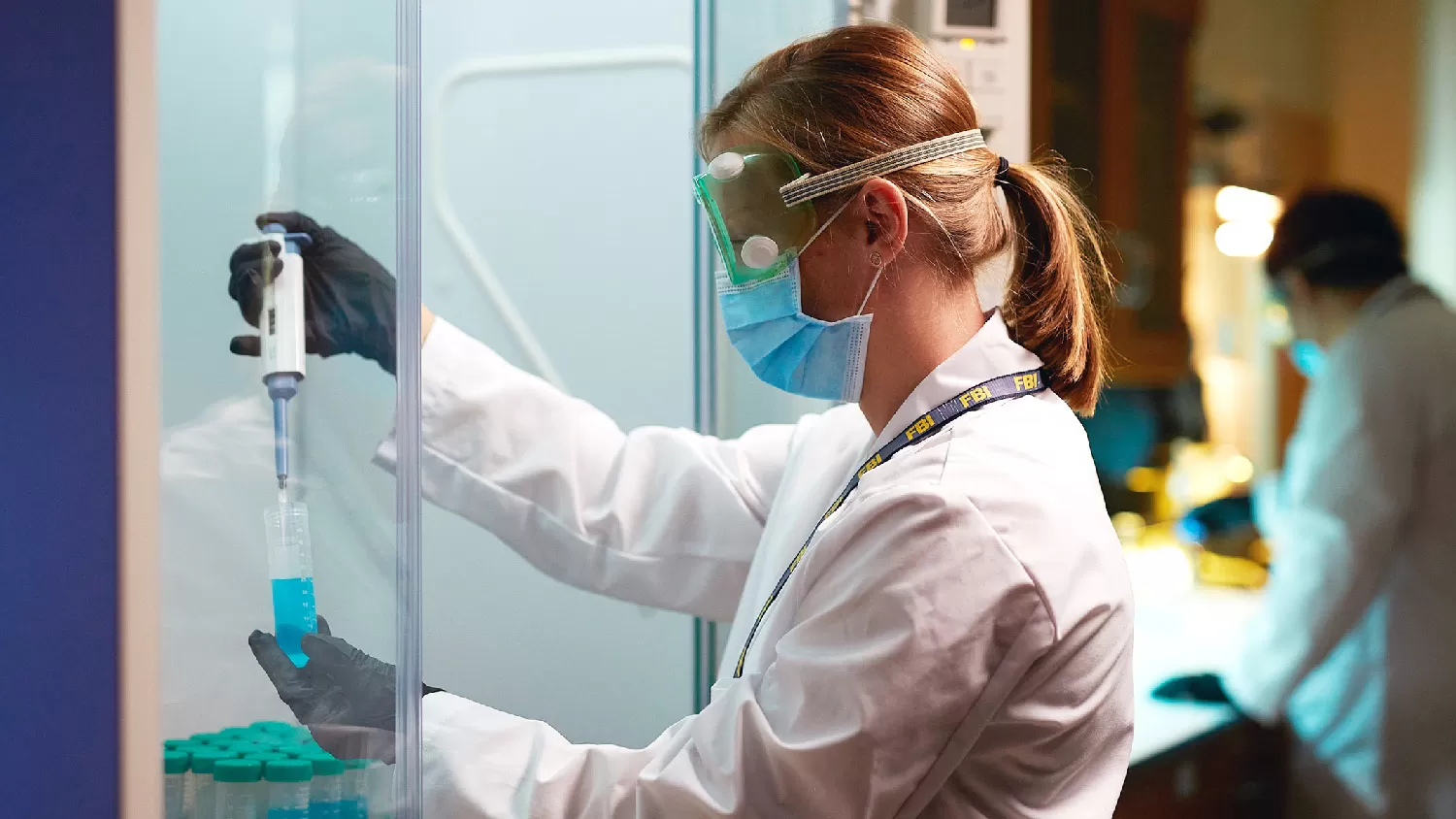 Related Opportunities
Students and Graduates
We encourage undergraduate students, graduate students, and Ph.D. candidates majoring in STEM fields to apply for our Honors Internship Program as well as the Visiting Scientist Program, and we encourage recent graduates seeking entry-level positions to apply to our Collegiate Hiring Initiative.
Special Agents
As a special agent, your unique skillsets may qualify you for a career as a cyber agent, bomb technician, and much more!