Diversity, Equity, and Inclusion
Culture and Commitment
Diversity, Equity , and Inclusion
The FBI values and leverages differences, opinions, and perspectives to build a workforce that reflects the communities that we work to serve and protect.
Highlights
Dedicated Office of Diversity and Inclusion 
Diversity recruitment events hosted year-round
Employee advocacy and resource groups available to join
our-commitment
Image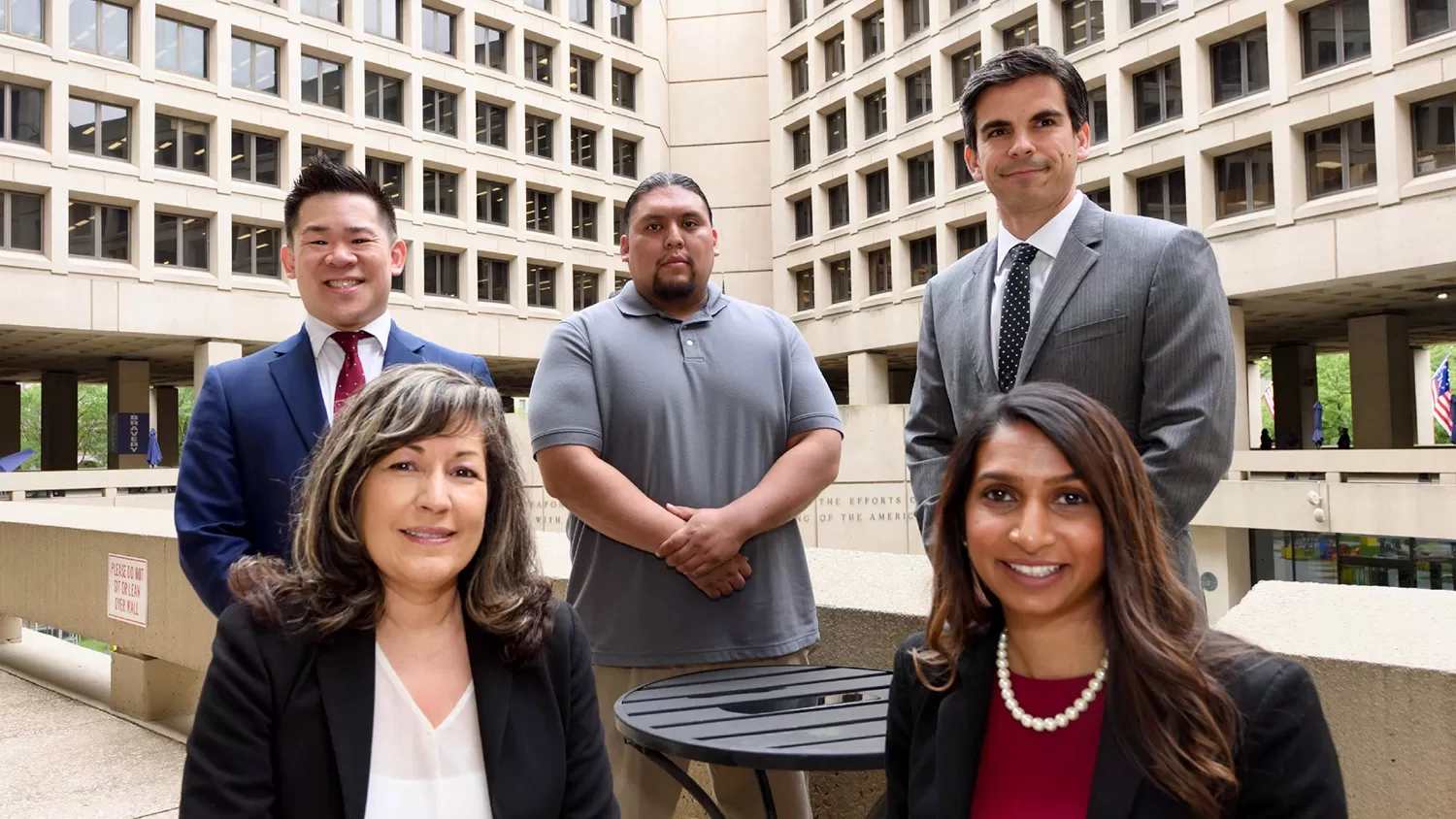 Our Commitment
We are committed to maintaining a diverse workforce and inclusive workplace that integrates equity across the entire organization. Our greatest asset is our people and they are imperative to ensuring the FBI can build trust, uphold the Constitution, and serve all communities.
Image
"The diversity and inclusion of our workforce is something I care deeply about...because the success of our efforts impacts our operations, our culture, and our future."
FBI Director Christopher Wray
our-initiatives
Image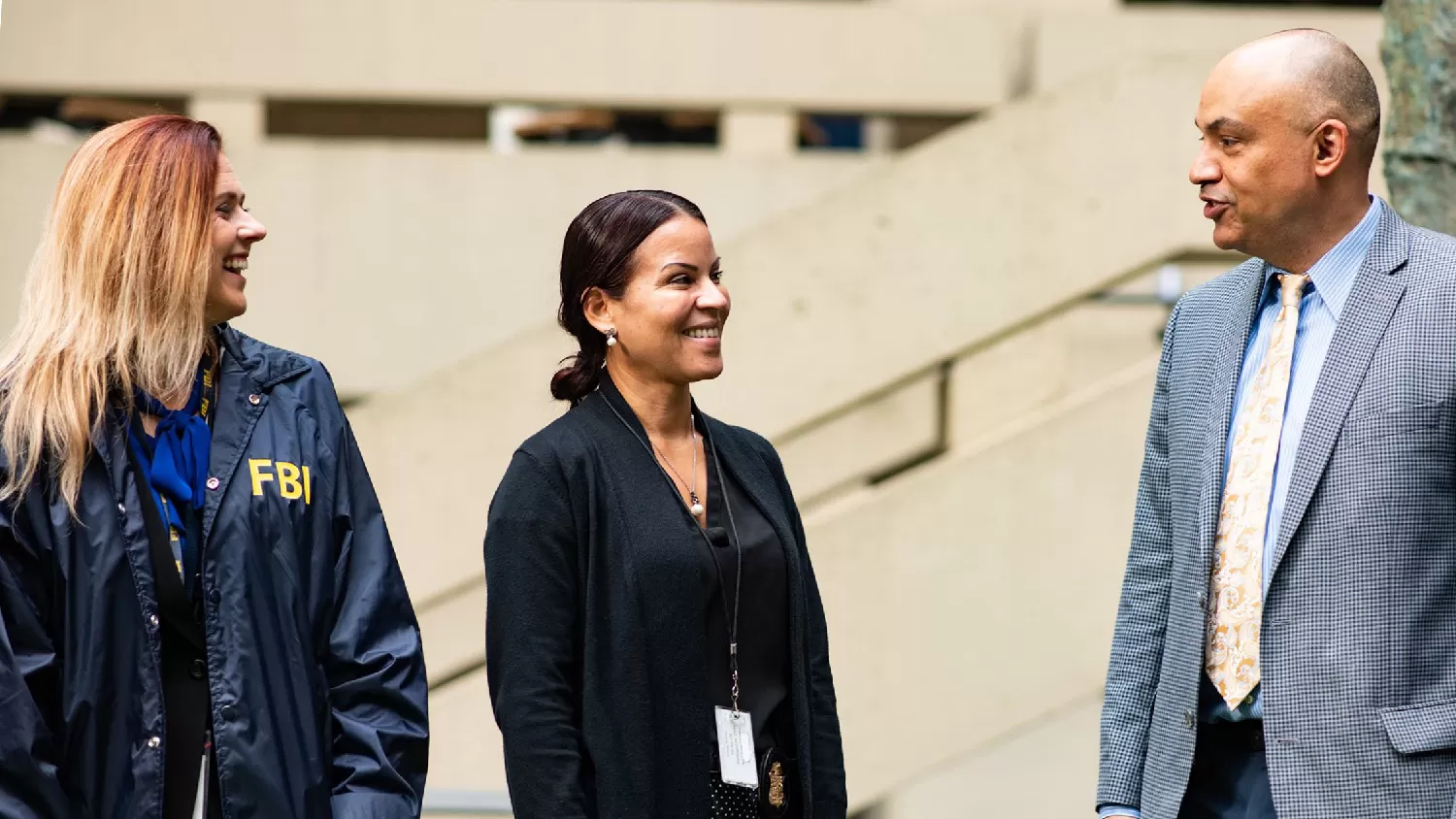 Our Initiatives
Diversity Agent Recruitment (DAR)
Diversity Agent Recruitment (DAR) events are information sessions hosted in cities across the country to encourage minority and female professionals to apply to become a special agent with the FBI.
During a DAR event, you interact directly with FBI personnel and learn first-hand about being a special agent.
No Events Scheduled
There are currently no DAR events scheduled, but sign up for job alerts to be notified when new events come available!
Set Up Job Alerts
Image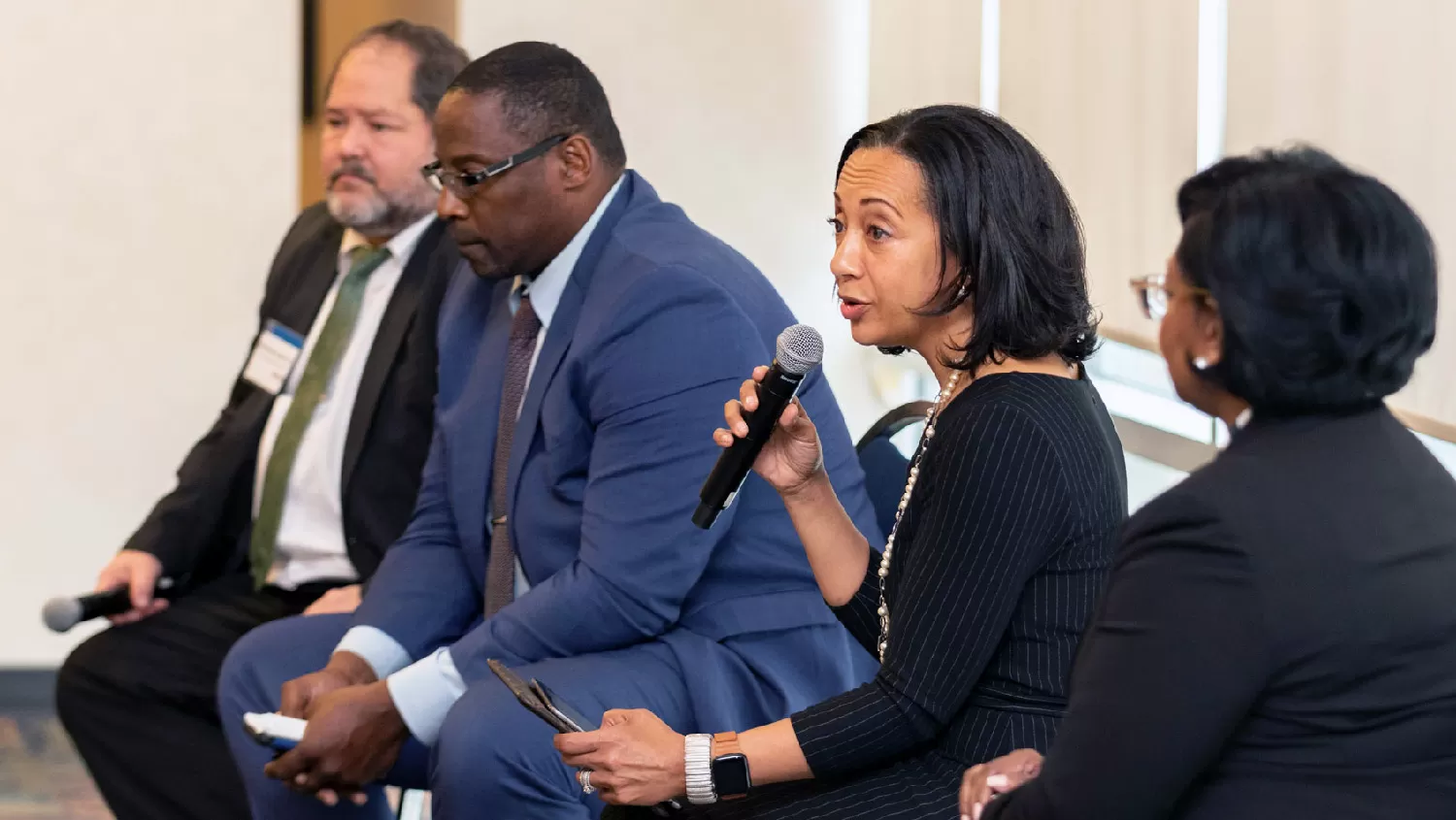 Beacon Project
The Beacon Project seeks to foster a genuine, long-lasting relationship between Minority Serving Institutions (MSIs) and the FBI.
As part of the project, we have boosted recruiting at MSIs, met with presidents and academic leaders, and improved our community outreach, connection, and partnerships.
Upcoming Beacon Information Sessions
Check back soon! New events are being added all the time!
The Beacon Project seeks to foster a genuine, long-lasting relationship between Historically Black Colleges and Universities (HBCUs) and the FBI.

Dr. Hiram Powell: One of the most moving things I heard this morning was "How to do things differently," because they can't be as they've always been.

Slide: In late June 2021, members of the FBI and leaders from historically Black colleges and universities met in Huntsville, Alabama, to launch the Beacon project and discuss better ways the FBI can connect with and represent members of the African American community.

This new initiative aims to create long-term, mutually beneficial relationships between the FBI and underrepresented communities.  

Kevin Liles: Everyone has opened their arms and outreached that hand–that stretched hand to say "Let's forget about the past and let's make the future."

Johnnie Sharp: The point we try to convey to young folks at the HBCUs is, "Hey you're part of the solution. Right? If not you, then who?"

Bobbie Knight: A lot of our students just haven't had the exposure. And so to have people come to the campus and talk about real, genuine careers with the FBI–it's exciting to them.

Sharp: Because the FBI is responsible for defending the civil rights of all Americans–not just African Americans. And it's important that we have folks representative of that community to help us in that fight.

Liles: They said on our watch, we would change the face and direction of the FBI for African American people.

Powell: And I applaud the FBI for being courageous enough to step out front and take a leadership role.
our-culture
Image
Our Culture
Office of Diversity and Inclusion (ODI)
In 2013, the FBI was one of the first federal agencies—if not the first—to separate its diversity and inclusion function from its equal employment function to establish the Office of Diversity and Inclusion (ODI). Linked together, diversity and inclusion drive innovation and enable us to attract and retain our workforce. ​It is essential to the success of our mission that we foster an organizational culture where you feel comfortable speaking up, contributing your perspective, and being yourself at work.
Once accepted into the FBI, you can get involved by joining a Diversity Advisory Committee (DAC) or Employee Resource Group (ERG), serving as a Diversity and Inclusion Coordinator, and participating in the Cross-Cultural Mentoring and Sponsorship Program.
Image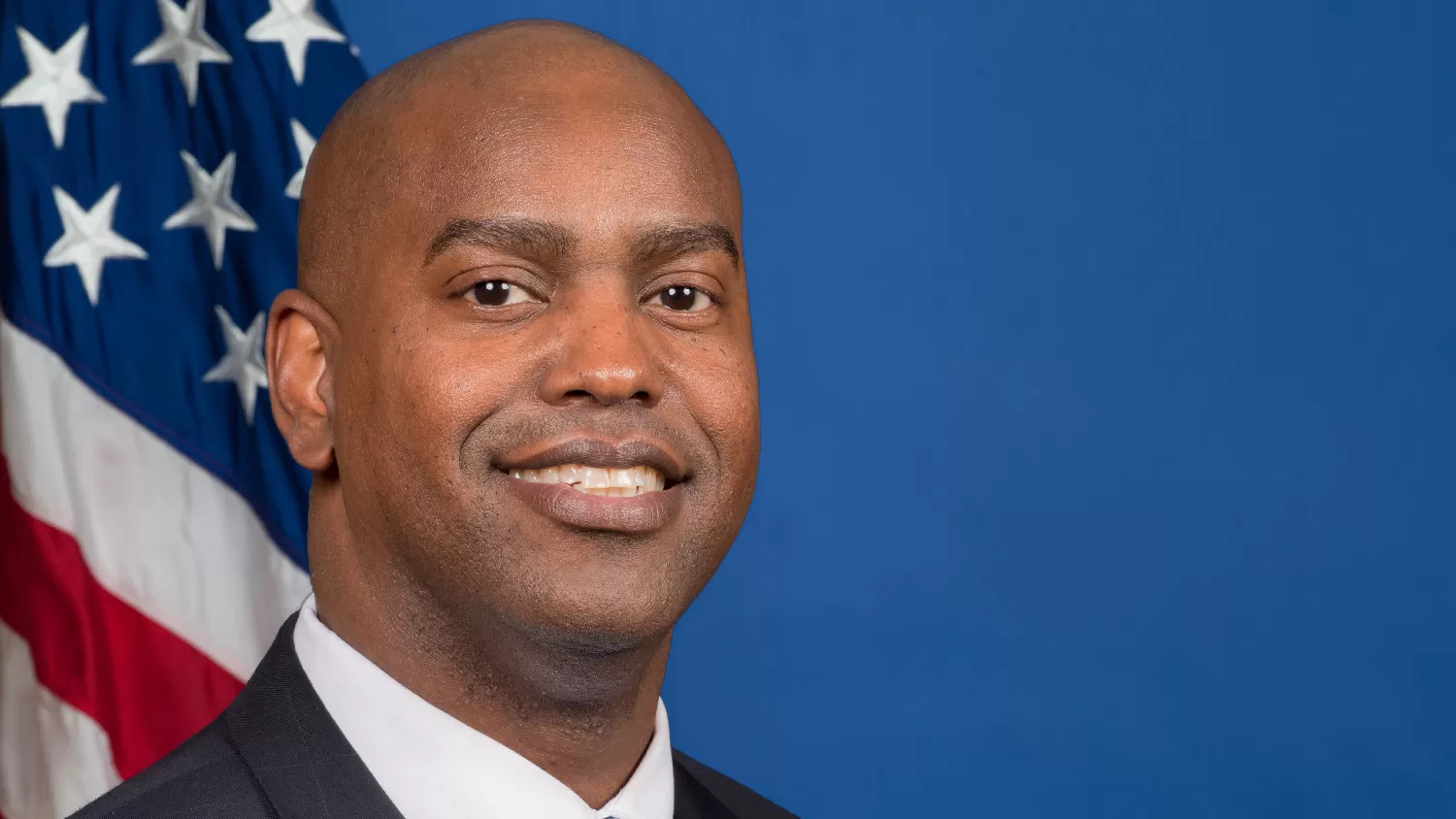 "Our intentional efforts to diversify are crucial to creating an inclusive workforce and keeping the American public safe through effective and efficient investigations."
Former Chief Diversity Officer Scott McMillion
Diversity Advisory Committees (DAC)
DACs serve as formal champions of issues, solutions, and topics that affect underrepresented communities within our workforce. The committees work to improve employee experiences, encourage engagement in diversity, equity, and inclusion matters, and promote cultural awareness activities. Our DACs have made impactful changes within our workplace such as spearheading the addition of reflection and meditation spaces across the FBI, leading the establishment of lactation rooms and supplies for nursing mothers, as well as proposing changes to our leadership selection process to promote equity, to name a few.
Once you are an FBI employee, you can apply to be on the leadership team of a DAC, volunteer to be on a sub-committee, or join a DAC distribution list to learn about and participate in DAC programs, initiatives, or events.
American Indian and Alaska Native Advisory Committee (AIANAC)

Asian Pacific American Advisory Committee (APAAC)

Black Affairs Diversity Committee (BADC)

Bureau Equality (BE)

Hispanic Advisory Board (HAB)

Near and Middle East Advisory Committee (NMEAC)

Persons with Disabilities Advisory Committee (PDAC)

Veterans Affairs Advisory Committee (VAAC)

Women's Advisory Committee (WAC)
Image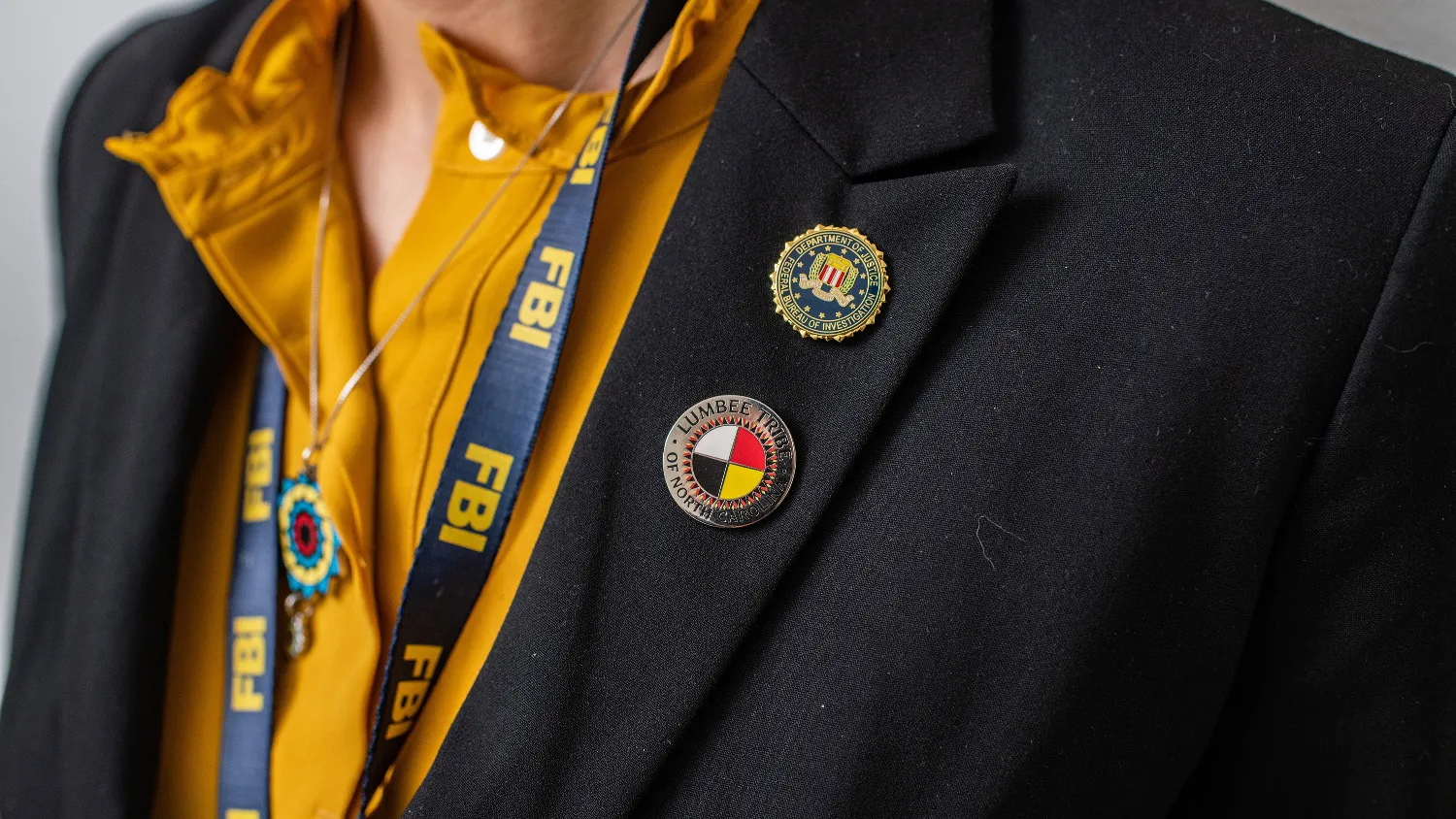 Employee Resource Groups (ERG)
ERGs are informal, employee-led groups that connect employees with shared interests to network and support one another. These groups bring awareness to barriers and issues impacting their members​ and advocate for solutions.
Once you are an FBI employee, you can join an ERG and participate in networking events, development opportunities, and volunteer-led projects and programs.
Blacks in Government (BIG)

FBI African American Millennials (FAAM)

FBI Family

FBI Jewish Americans

FBI Latinos for Empowerment Advancement and Development (LEAD)

FBI Pride

Federal Asian Pacific American Counsel

Federally Employed Women (FEW)

From Boots to Suits

Toastmasters Club
Image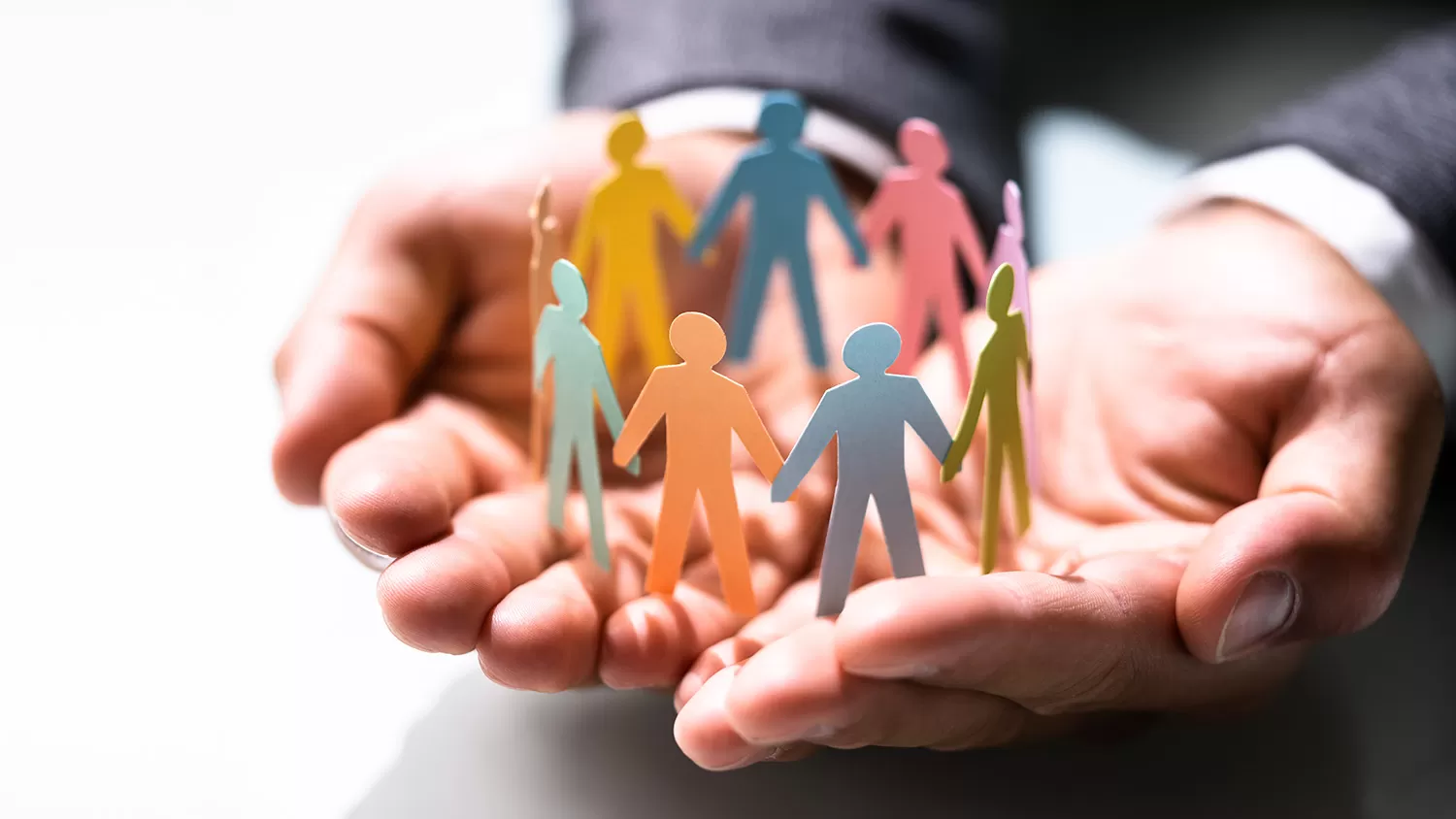 Diversity and Inclusion Coordinators
Diversity and Inclusion Coordinators serve as extensions of the Office of Diversity and Inclusion within their local office.​ Diversity and Inclusion Coordinators host special events, guest speakers, and recruitment initiatives within their division in coordination with FBI-wide diversity and inclusion programming.
Once you are an FBI employee, you can volunteer to be a part-time coordinator to assist your local office in creating a diverse, equitable, and inclusive workplace.
Image
Cross Cultural Mentoring and Sponsorship (CCMS)
The Cross-Cultural Mentoring and Sponsorship program provides 1:1 paired mentoring between a mentor and mentee of a different gender, ethnicity, or race to enhance networking and increase FBI leadership diversity. The program provides mentoring workshops and job shadowing opportunities, as well as countless professional development resources. Employees can apply to join during the annual open season. 
Image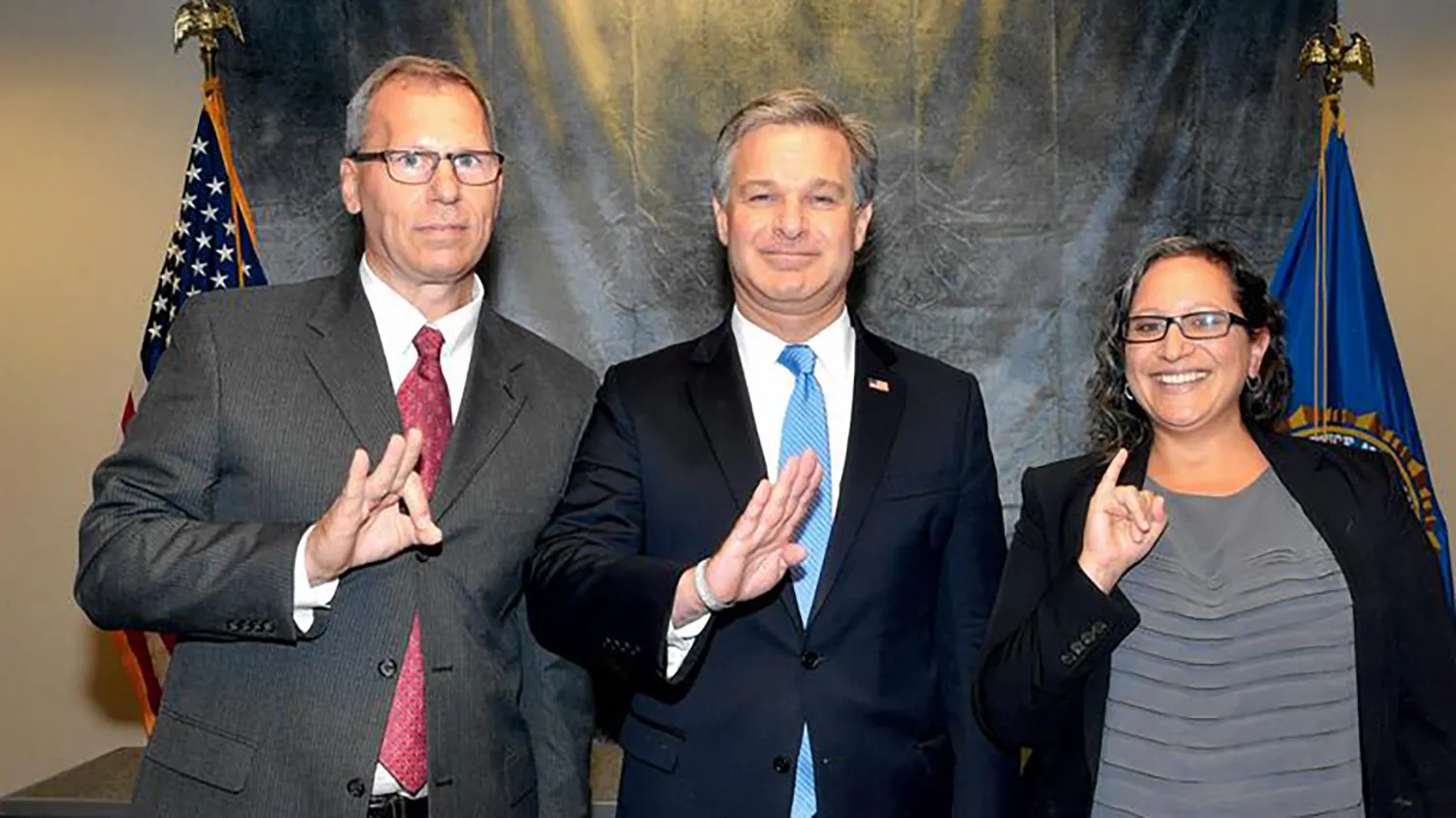 Persons with Disabilities
We celebrate the unique skills, problem-solving ability, and creativity of the persons with disabilities  who work in nearly every role at the FBI. Read more about why persons with disabilities make invaluable assets to the FBI's mission on our persons with disabilities page.
Image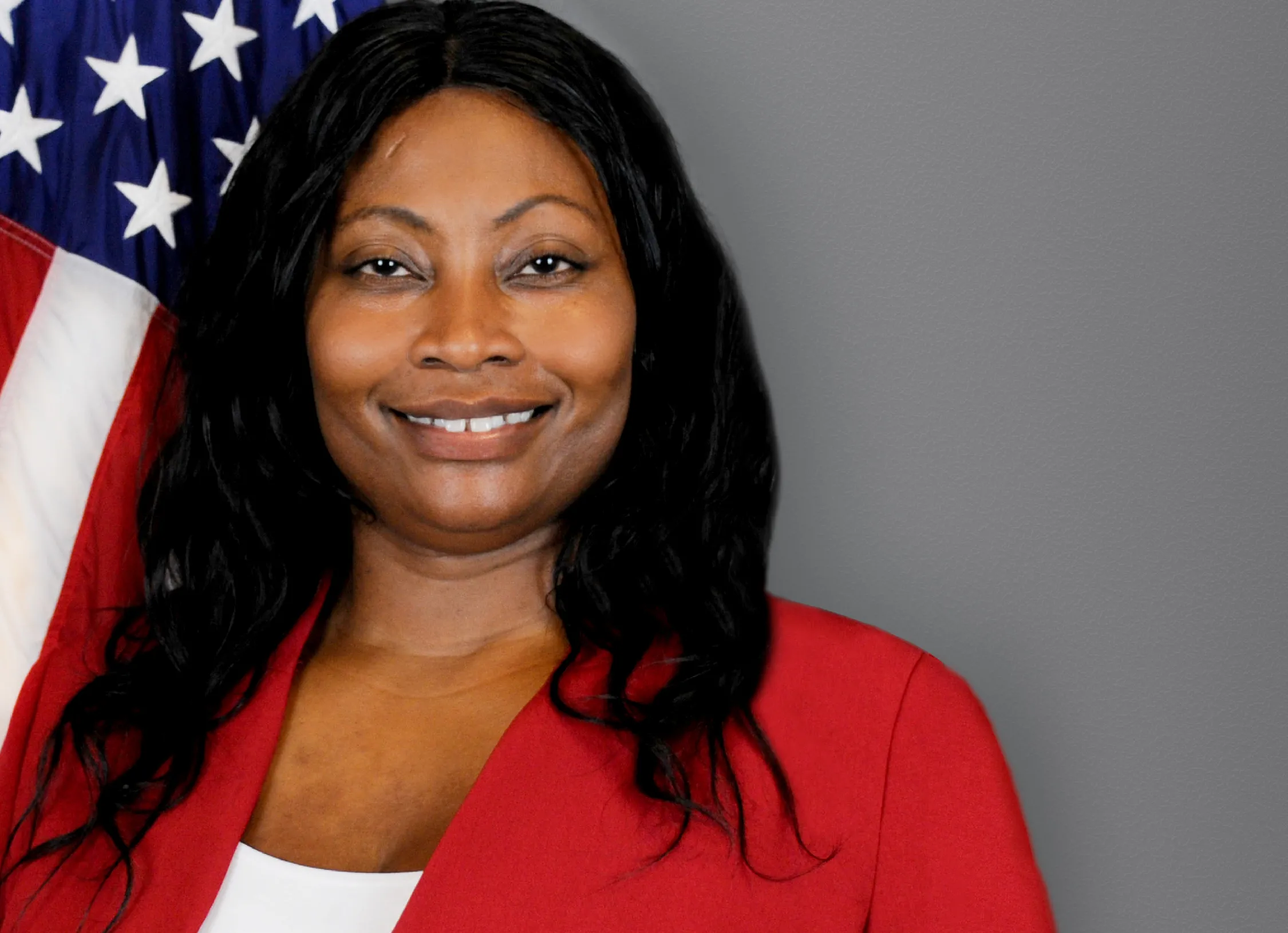 "It's a fascinating career that truly brings different challenges daily, but every one of them allows you to advance toward the mission of protecting our nation and the democracy we all hold dear."
FBI Supervisory Special Agent Katrice
our-demographics
Our Demographics
The FBI prioritizes meeting diversity goals and being transparent with where we're at. There is still work to be done but we are constantly making progress to ensure the FBI is a place where people from every background, culture, and perspective can belong and succeed.​
Current Workforce
Data as of May 2023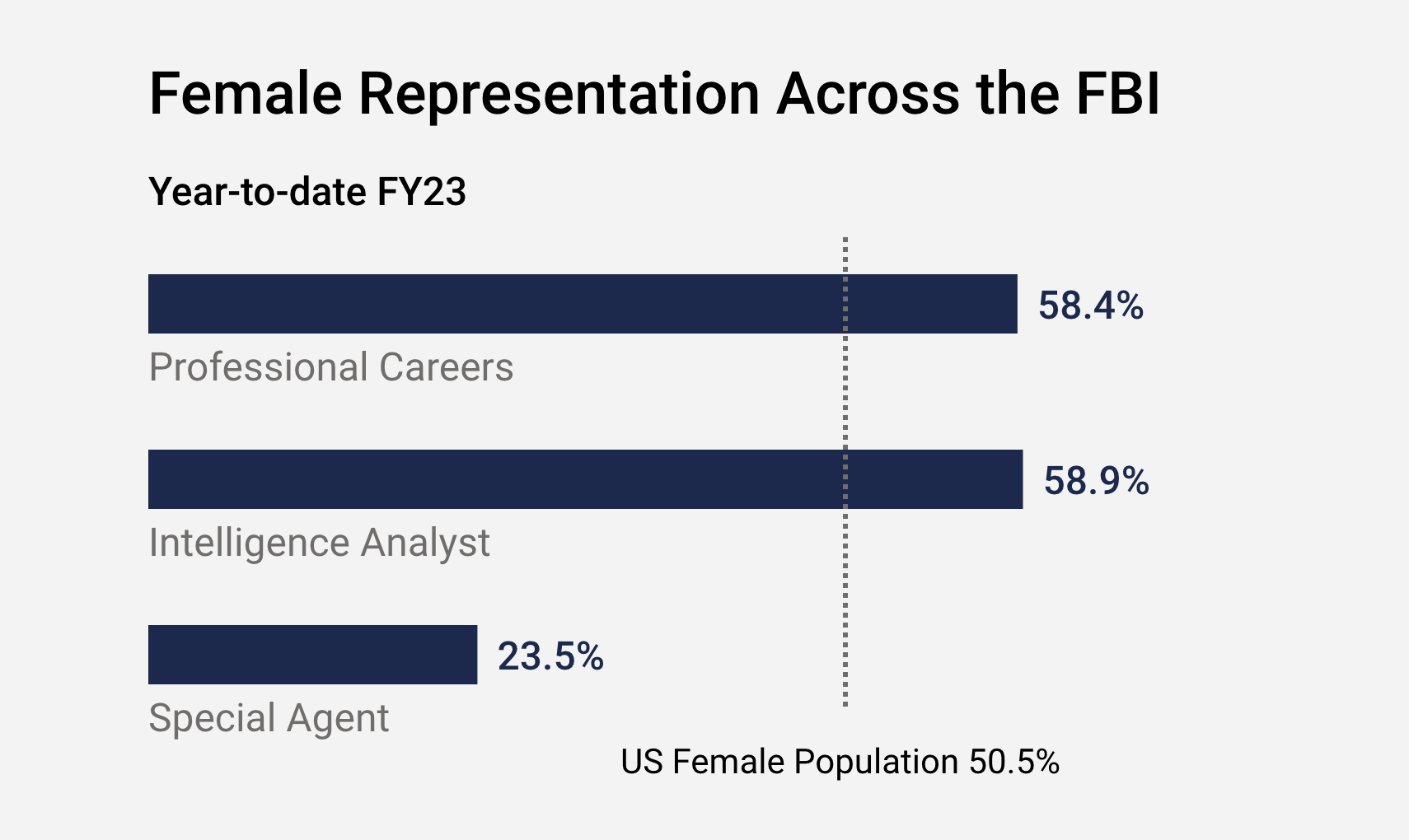 our-stories
Our Stories
Allison Lawter, an attorney, describes her mission working for the Washington Field Office of the FBI.

Speaker 1 (00:04): 

Let me know when y'all are settled. 

 

Jay (00:09): 

[inaudible 00:00:09] 

 

Speaker 1 (00:12): 

All right cool. Carlesa, I always like... Remember, you can look at me. 

 

Carlesa Sneed (00:16): 

I can. 

 

Speaker 1 (00:17): 

When I ask the questions, but when you give the responses- 

 

Carlesa Sneed (00:19): 

Okay, I need to look over there, got it. 

 

Speaker 1 (00:19): 

I like to start out with the hardest question first. Please tell us your name, and spell it. 

 

Carlesa Sneed (00:20): 

Of course. I am Carlesa Sneed, C-A-R-L-E-S-A S-N-E-E-D. 

 

Speaker 1 (00:34): 

Well done, you passed. So, tell the camera a little bit about who you are and what you do with the bureau. 

 

Carlesa Sneed (00:43): 

Sure, I'm a supervisor special agent with the Washington Field Office, and I am responsible for leading a squad of agents and professional staff, basically a hybrid squad. We focus on both fraud and drug violations. 

 

Speaker 1 (01:02): 

Awesome, and Jay didn't you have something [inaudible 00:01:05] 

 

Jay (01:05): 

Yeah I've been watching her, and that's good. Carlesa just for you and me, just like when you were checking your reflection, obviously you're looking right into the lens, that's it ma'am, that's exactly where you want to be, okay? 

 

Carlesa Sneed (01:05): Okay. 

Jay (01:18): 

So that's where we're at with your angles. 

 

Carlesa Sneed (01:18): 

Okay. 

 

Jay (01:20): 

Okay, all right, wonderful smile. 

 

Carlesa Sneed (01:28): 

All right. 

 

Jay (01:28): 

I want that. 

 

Speaker 1 (01:30): 

[inaudible 00:01:30] 

 

Jay (01:31): 

It is. 

 

Speaker 1 (01:31): 

Cool, so let's start it one more time, tell me a little bit about who you are, and what you do at the bureau. 

 

Carlesa Sneed (01:38): 

I am a supervisory special agent with the Washington Field Office, and I manage a team of agents and professional staff, we work fraud and investigations, as well as diversion drug investigations. 

 

Speaker 1 (01:51): 

Awesome, and what does that look like on the day to day? 

 

Carlesa Sneed (01:54): 

It looks different every day. Particularly for my team, who may be arresting folks one day, conducting a search warrant another day, involved in a surveillance operation the following day, and then maybe training or administrative duties the next day. It really looks different for my team, for me. My job is really to oversee and to make sure that what they're doing operationally and administratively is within policy, and keeping our people safe, and taking care of our people. That's my job. 

 

Speaker 1 (02:31): 

Awesome, so the most key things. So it sounds like it keeps things interesting. Carlesa Sneed (02:48): 

Yes, very interesting. 

 

Speaker 1 (02:48): 

How long have you been with the FBI? 

 

Carlesa Sneed (02:53): 

So I started with the FBI in 2004 as a surveillance specialist, and then became an agent in 2007. I've been an agent since 2007. 

 

Speaker 1 (03:06): 

What was it that attracted you to the FBI in 2004? 

 

Carlesa Sneed (03:11): 

Good question, I was actually attracted to the FBI way before 2004. I decided in middle school when I saw a flyer for missing children in a local Walmart that I wanted to find missing children for a living, and so upon my research I realized the FBI was the best at doing that, and decided I wanted to be an FBI agent at that point. 

 

Speaker 1 (03:34): 

Awesome, I know a lot of the decisions you've made have led down the path to becoming an FBI agent. 

 

Carlesa Sneed (03:43): 

Yeah. 

 

Speaker 1 (03:44): 

Talk to me a little bit about what were the things you were doing in high school that led you down that path? 

 

Carlesa Sneed (03:49): 

In high school I was really super focused on what I should be majoring in, and where I would go to college, and decided that I would pursue studies in the administration of justice, or criminology it's also called. I went to Howe University, studied criminology for four years, and really while I was there, started to interact with people inside the FBI, and have conversations, and building relationships with people who could tell me a lot more about the job, and then it was really confirmed for me, very, very early on, pretty much my freshman year of college, that this was absolutely what I wanted to do. 

 

Speaker 1 (04:33): 

Criminal justice major, and you were putting up posters and flyers in Walmart when you were a kid, where does that come from? What is this desire to seek justice, where's that come from? 

 

Carlesa Sneed (04:50): 

You know, I come from a family, a community of people who have given their lives to service in some way. The justice work, it's really not odd for me, I'm really not that far off the beaten path from what my family members, my mother and father were servants, missionaries at heart really. My twin sister is a 

social justice advocate for a living, so it's really in my blood. When I saw the flyer of a missing child, it really did strike me that something that vile exists among humanity, that somebody would take somebody's child, that there would be people, that I don't know, but people in the world and the country, in my community even, who may not know where their child is. I was really led to serving that way, and surely, that is what set me on the path for law enforcement, and for the FBI specifically. 

Since I've been here, I've done so much more. There's so much more that we thwart other than finding missing children. A huge part of what we do, but it is a piece of what we do. We do so much, and I've been so fortunate, I feel so blessed to be a part of such a bigger picture in terms of justice work. 

 

Speaker 1 (06:21): 

Awesome, did they ever find that child? 

 

Carlesa Sneed (06:24): 

I don't know, I was 13 years old, I can't say whatever happened about that flyer and that child, I have no idea. I know that all over the country, this happens entirely too often, and too often those children aren't find, but very often they are, and most often the FBI is part of that, so I'm very proud of the work we do. 

 

Speaker 1 (06:46): 

Awesome, Jay how are we doing on camera? 

 

Jay (06:50): 

It's great, she's fantastic. Her story is amazing. 

 

Speaker 1 (06:55): 

Yeah. 

 

Jay (06:56): 

I'll shut up. 

 

Speaker 1 (06:59): 

Cool. So you knew you wanted to become a part of the FBI, and you started talking about you found out that there's so much more, talk to me about that evolution of discovery if you will, when you first came in and what did you find out about the FBI earlier. 

 

Carlesa Sneed (07:17): 

So over the years I've really come to know that the FBI is a place where great things happen in so many ways, there's so many people. 13,000 agents, 35,000 employees, all committed every single day, across the country, across the world, to taking care of people. To saving people, to help people. So, when I became a part of this organization, very quickly did I learn that there's so much that we do that I was not aware of, in terms of counter intelligence work, and securing the United States Government secret information, classified information. 

Also, work that we do obviously with counter terrorism, which is the... Or at least among the most important work that we do. Obviously, every criminal violation that you can imagine from crimes 

against children to fraud, healthcare related frauds and swindles, romance schemes, violent crime, we do it all. It didn't take long actually to learn that the picture was a lot bigger, and so I'm very fortunate for that because the reality is I can have many careers throughout this one. I have an opportunity to do so many things, all of it amazing work, all of it equally amazing work, but I get to learn something new, do something new, be a part of solving a different problem within this one career. That is one of the huge, huge advantages of being an FBI agent. 

 

Speaker 1 (09:13): 

That's incredible. In our previous conversation, and even hearing you over the first five minutes here, you talked a lot about the humanity of the FBI. Can you talk about the humanity that exists within the FBI? 

 

Carlesa Sneed (09:36): 

Sure. I really see the FBI, the folks who are here, in my opinion, are the best people in the world, and really are... ordinary people doing extraordinary things, because they choose to. These are people who remain daily nameless, faceless, people you will not ever have an opportunity to see in lights generally. People whose names and accolades, their accomplishments, you'll never really read about. But folks who really get up every day, no matter what they may be facing personally, because we're people. One of the most amazing things I think, that I know about the FBI's people, is the resilience. 

People come here with problems, personal issues, family issues, deaths in their families, their own wounds, their own hurts, their own life experiences. They come here anyway, every single day, with a smile on their face, determined to do something good for the greater good, for everybody else. That is the most amazing thing about the FBI and its people, is that they are amazing people, ordinary people, but really extraordinary in the things they choose to do. 

 

Speaker 1 (11:12): 

Do you think that people understand that and comprehend just how human the FBI is? 

 

Carlesa Sneed (11:22): 

Probably not, because of the media, and even I, what I grew up seeing and understanding in terms of what the media depicts this FBI culture. There's probably not a way for people to really understand who we are from the outside. I think that's probably also true for law enforcement in general. I think people assume that we are superhuman because we do superhuman things for sure. People do assume that we're superhuman, and that we're not necessarily living, breathing, flesh and blood. I think that's one of the things that people do need to remember, is that our folks are here doing great things every single day, but they are human beings who have made a choice to do those great things every day, in spite of the challenges, in spite of the difficulties of what we see on a regular basis, no matter how hard it is. 

People here believe in what we do, and we keep going. 

 

Speaker 1 (12:40): 

That's awesome. Similar question, slightly different angle. What would you like to show these people who may not understand all of those elements of the FBI? What would you like to show them if you could? 

 

Carlesa Sneed (13:01): 

You know, if I had an opportunity, I would like to show people that our people are real, they have families, they have regular lives, they go through normal challenges, if I could I would like to show people that beyond the shield, beyond the gun, beyond the badge, beyond the exterior, are some incredibly, intensely, sensitive people who do this work because we, they, are sensitive to the issues that affect our communities, that affect our country, who could really be anywhere, because our folks are so talented. Probably, maybe, earning a greater salary somewhere else, but they're here because they're amazing. They're here because they recognize the need for someone to look Satan in the eye every day, on behalf of everybody else, to do really, really hard things on behalf of everybody else. 

If I could, I would really want folks to lean into the reality that these are people, wonderful people, the best people in my view, the smartest folks, but real people. Real people. 

 

Speaker 1 (14:48): 

From your perspective, you touched on this, but you're looking to find people who are a right fit if you will, describe the kind of person... If I'm watching this video, and I'm wondering, "Is this me or not?" How will I know? What would you want me to know is like, "Yes, that's me. I'm there. I can see myself joining to the FBI." 

 

Carlesa Sneed (15:19): 

People who come to the FBI, and people who come to this kind of work, are people who are invested for the long term in servant leadership. People who understand that it is not about themselves. People who are willing to forfeit the spotlight, people who are willing to do hard things, often dangerous things, for people they may not ever personally know. The truth about the FBI, and the people who are here, is that everyone here is a servant. Everyone here understands that it's not about us, it's not about us individually, and we come to this job every day knowing that our names are really not going to be mentioned. 

We're not going to retire from this job with a lot of public accolades, though we would have done a lot of great things. The kind of people who come here are folks who understand what it means to serve other people, really with the heart of a lion. We are resilient people, incredibly sensitive people, but we are people who don't rest until the right thing is done, and so I would say if one were to search themselves, those would be the things you would want to try to find, in order to define if this is for you. 

 

Speaker 1 (17:07): 

Awesome, you mentioned earlier you were one of 160 out of 13,000 special agents who is a black woman, what does that mean to you? 

 

Carlesa Sneed (17:21): 

I tell you, being among such a small group, 160 African American female special agents out of roughly 13,000+ agents across the country, and across the world. First of all, I'm incredibly honored to be a part of that number. It's incredible sometimes to me that I'm even here, that I'm counted in that number. It means to me that though incredibly honoring, we have to do so much better. It is my job, and the FBI's job to ensure that people like me know that the FBI is for them, that there is a place for people like me here in the FBI. 

It means to me that we have some growth to do, it means to me that we've got some work cut out for us, but the FBI is committed to that work, and it's just an honor and a privilege, every single day, 

no matter how I show up. I happen to show up as an African American woman, but if I weren't, it's an honor and a privilege to be here among the great people of the FBI every day. 

 

Speaker 1 (18:46): 

You mentioned you wanted to show them how? What would you want to show them? How would you want to represent the bureau to [inaudible 00:18:57] 

 

Carlesa Sneed (18:57): 

How do I represent my own? 

 

Speaker 1 (18:57): 

Mm-hmm (affirmative) 

 

Carlesa Sneed (18:58): 

How do I want to show them? I hope to live in a way that is simply an example of what other people can do, and what other people can be. I think the greatest way that I could convey that they can be here, that I can open that door, is to simply continue on the path that I'm on, doing the best that I can, and leaning into issues within the FBI around diversity, and being open and willing to be at those tables and having those conversations, and being a part of that work. That's the best gift that I have that I can give others. 

 

Speaker 1 (19:46): 

Awesome, and diversity is one of the core values of the bureau, what does that mean in your eyes? 

 

Carlesa Sneed (19:56): 

Diversity is a core value of the FBI, it should be, I think, a core value of any great organization, diversity for us means that we recognize that we must represent well the communities for which we serve, or in which we serve, right? Let me start over, I don't like that, let's go back. Tell me the question again? 

 

Speaker 1 (20:24): 

Sure. Diversity is one of the core values of the FBI, what does that mean to you? 

 

Carlesa Sneed (20:35): 

What does diversity in the FBI mean to me, get it together. Diversity should be a core value in any great institution at this point, it certainly is here in the FBI. What that means to me is that first, we have a tremendous charge, as a core value, to ensure that we are a diverse organization. The FBI is committed, we work incredibly hard, every single day, to diversify this organization, and to ensure that we are reflecting the communities that we serve, it's incredibly important, the FBI knows that. For me, it is important that I, as an African American woman, position myself to always lean in to conversations here in the FBI about diversity, that I always make myself available to be present, and available, so that my perspective about why this is so important can be shared. 

It's not difficult, the FBI knows how important diversity is, which is why it's a core value. 

 

Speaker 1 (21:54): 

Awesome [crosstalk 00:21:55] 

 

Carlesa Sneed (21:55): 

What's wrong, what I do? 

 

Keisha (22:00): 

[crosstalk 00:22:00] When you did that, yep. You're messing up my angle. 

 

Carlesa Sneed (22:04): 

I'm sorry. 

 

Keisha (22:04): 

Okay, so when it swoops you can touch the swoop but don't touch the [crosstalk 00:22:09] 

 

Carlesa Sneed (22:09): 

Okay, the swoop, okay. 

 

Keisha (22:10): 

[crosstalk 00:22:10] The badge and gun, can you go back and say that again? 

 

Speaker 1 (22:19): 

The way you described it in the pre interview I think was past the badge and beyond the shield, if you want to skip the gun part or weapon, or if you want to embrace it, you can. 

 

Keisha (22:19): 

Talking to me? 

 

Speaker 1 (22:19): 

Yeah. 

 

Keisha (22:19): 

Just as long as you don't say gun, just say weapon. 

 

Carlesa Sneed (22:19): 

That's good to know. 

 

Speaker 1 (22:41): 

When you said that during our pre interview you said past the badge and beyond the shield, I thought that was incredible. 

 

Carlesa Sneed (22:47): 

Okay, I'll leave weapon out and gun, that's fine. 

Speaker 1 (22:50): 

So when you said that the prompt on that was, "What would you like to show people who don't understand the..." Sorry. 

 

Carlesa Sneed (23:03): 

Are we doing something else? 

 

Keisha (23:04): 

You're good, I just want to get that one piece. Did I get it John? 

 

Speaker 5 (23:14): 

Yep that's good. 

 

Carlesa Sneed (23:16): 

I'm going to try not to move, my hair has a mind of its own, it'll go flying off. Okay. 

 

Speaker 1 (23:25): 

[crosstalk 00:23:25] 

 

Carlesa Sneed (23:25): 

What was the prompt now? 

 

Speaker 1 (23:28): 

It was, "What is it you wish you could show folks who don't really understand the humanity of the FBI? What is it you would like to show them, how would you like them to perceive the FBI?" 

 

Carlesa Sneed (23:40): 

I really would like for people to know, or understand, a bit more the humanity of the people within our organization. Beyond the badge, and beyond the shield, we really are living, breathing, flesh and blood. Human beings, who are ordinary people, who are really doing extraordinary things by choice. I would want people to know that the 35,000+ people who make up the FBI are like most other people with their own set of issues, and problems, and family dynamics, deaths in their families, sick parents to take care of, children to raise. We are not unique in that sense, what makes these 35,000+ individuals so unique is their willingness to check all of that at the door, to come in every single day, wherever they are in the country, wherever they may be in the world, to do good work on behalf of the American people. 

To do work that makes the American people safe, and to really take care of people that they will likely never meet. If I had an opportunity, that is what I would want. I would want people to know that our people are brilliant, beautiful, amazing, strong people, but they're people. 

 

Speaker 1 (25:24): Awesome, that was a roll. 

 

Jay (25:28): 

Beyond the badge [inaudible 00:25:30] 

 

Speaker 1 (25:30): 

Oh gotcha. So the question again? 

 

Jay (25:36): 

Just the portion where you said beyond the badge. 

 

Speaker 1 (25:41): 

I guess the question again, we're looking for that quote. 

 

Carlesa Sneed (25:47): 

Am I saying the whole thing? 

 

Speaker 1 (25:48): 

You don't have to say the whole thing, we're looking to pick up that quote, people to look past the badge, beyond the shield. I think there was an engine when you said that, so we just want to [crosstalk 00:26:02] 

 

Carlesa Sneed (26:01): 

I just need to know am I trying to say everything I said, or just that part? Okay so somebody just cut me off, you got what you need, someone just... 

 

Speaker 1 (26:10): 

Gotcha, I'll cut you off. So what would you like to show the people who may not understand the humanity of the FBI? 

 

Carlesa Sneed (26:23): 

I would like to show people the humanity of the people, the 35,000+ people who work for the FBI, that beyond the badge and beyond the shield, these are real, breathing, flesh and blood human beings. 

These are people who show up every day with the intention to do something good for someone else. Is that enough? 

 

Speaker 1 (26:49): 

Yeah. 

 

Carlesa Sneed (26:50): 

Hallelujah. 

 

Speaker 1 (26:52): 

That was perfect. So you also talked about servant leadership, leadership is another one of the core values in the FBI, what do you mean by that? What do you mean by servant leadership? 

 

Carlesa Sneed (27:09): 

Servant leadership, we every single day are leading our staff, our agents, our professional staff, towards a mission to serve the United States, the people of this country. That is the mission, really the bottom line, to uphold the constitution, to protect American People. I'll say that again, to uphold the constitution, to protect American people. That really is the mission. That is what we are led to do every single day. Upholding the constitution, and protecting our people, is the service that we in this line of work give to our country. 

 

Speaker 1 (28:02): 

Perfect. Talk to me a little bit about how does your creativity play into your day to day role? How does your creativity [crosstalk 00:28:11] 

 

Carlesa Sneed (28:13): 

How does my creativity play, okay, tell me a little bit more about what you mean by that. 

 

Speaker 1 (28:19): 

You're a creative person by nature. 

 

Carlesa Sneed (28:20): 

Yes, I am. 

 

Speaker 1 (28:20): 

Do you find that helpful in your job? 

 

Carlesa Sneed (28:30): 

I think the creative in me makes me well rounded. I think it makes me a little bit more relatable to people. So people meet me, they don't necessarily assume that I'm an FBI agent for a few reasons, but I think that's probably one. The creative side of myself just allows me to touch different aspects of the community, it could be a part of things that maybe folks don't assume FBI agents are a part of, and so my creative writing, my making music, it comes as a surprise to people, that FBI agents do that. It keeps me whole, it keeps me whole. 

I'm sure, we have so many amazingly talented people, the FBI, we're not just brave people, smart people, we're all those things, but everybody here I'm sure has some hidden talent that if you just scratch the surface you'll find. For me, it's writing, it's music, and it keeps me whole. 

 

Speaker 1 (29:46): 

Awesome, can you expand a little bit, what is your creative side? You talked a little bit about it, I want to see if we can get it in the right context, but talk to me about what is it outside of the walls here, where do you find release, what is it you do? 

 

Carlesa Sneed (30:01): 

Okay, great. That's so funny. So when I am not on this job, I can very often be found really with my children at this point, I'm working with them and have been for many years as I'm raising them up on their own musical aspirations. We sit down and write music, my oldest son is very much now a writer, a songwriter, and a music producer. We sit down often on projects collaborations now, where I used to 

work with other producers and other writers, I'm really working with my oldest son mostly now. My middle child is a phenomenal piano player, ukulele player, I work with him a lot trying to hone in on his gifts, and then my eight year old daughter, she is just a master singer. She's incredible. I really can be found working with them musically, because that's really important to me, that they also hone in on their creative side. 

When I'm not doing those things, I'm writing myself, I write poetry, but more than that in recent years I'm a song writer, so that's what I can be found doing in my free time. 

 

Speaker 1 (31:27): 

Where does that come from? Where does that desire to create come from? 

 

Carlesa Sneed (31:31): 

I've always done it, I probably wrote my first song when I was 10 or 11 years old, I've always been a poet, as time has gone on I have not been as much a poet as a song writer, it kind of evolved that way. I've been doing that since I was a child, that really comes from my family, my father was a very gifted musician, and really raised my sister and I, my sister is a phenomenal singer and writer in her own right. We were pretty much raised around that, I'm kind of paying that forward to my own children at this point. 

 

Speaker 1 (32:14): 

That's awesome, talk to me a little bit about that sense of community, and how do you see your role in the bureau being able to serve your community? 

 

Carlesa Sneed (32:29): 

So talk to me more, when you say my community, do you mean the African American community? 

 

Speaker 1 (32:33): 

Community at large, ordinary people. Or both, that'd be great. 

 

Carlesa Sneed (32:40): 

So give me the question again. 

 

Speaker 1 (32:42): 

Sure, how do you see your role in the FBI being able to serve your community? 

 

Carlesa Sneed (32:52): 

I think I have a very distinct opportunity to serve my community every day, to serve the country every day, in a way that most people, most job roles, will not experience. I feel very fortunate in that, but specifically in my job role I'm able to work a lot with our state and local partners on threats that are very specific to different pockets of the community. I'm able to see the people I work with, the people I serve with directly every single day, tirelessly really, go out into those communities, and make changes, during the course of their investigation, in the community by arresting bad people, by arresting criminals, and removing criminal elements. 

I just feel really fortunate, I feel really blessed to be a part of that. I certainly don't play a singular role, but I'm on a huge team, and we're a good one. 

 

Speaker 1 (34:07): 

Awesome, do you want to talk about your role at the bureau, how that benefits your African American community, or do you not? 

 

Carlesa Sneed (34:20): 

How my role benefits the African American community... You know, I would just add that it's important that I'm here, it's important that every part of our community is represented in the FBI. We bring perspective, we bring representation, so that when we engage with the community, the community can recognize us, the community can also see that the FBI also looks like them, right? That we are the community, really. I think that's probably why it is so important, that representation is so important. 

 

Speaker 1 (35:06): 

That's actually something Jeff was mentioning in the first interview we did. Having that diversity, thought diversity, opinion diversity, all these different pieces coming together is just so important. At least from my perspective, I don't know if everybody understands that, I don't know if they understand the important of that. 

 

Carlesa Sneed (35:33): 

Probably not. 

 

Speaker 1 (35:34): 

Sweet, if you could maybe pick a word that you think summarizes or verbalizes the FBI from your perspective, what might you choose? 

 

Carlesa Sneed (35:54): 

Courage. Courage. People in the FBI are the bravest people I've ever met, they're not brave because they're fearless, they're not courageous because they're fearless. We all have fears, we all want to go home every day, everybody, right? They are courageous because they do the hard things anyway, they are courageous because very often we are going into dangerous situations that we know are... Let me go back because my throat is shutting down for me. 

 

Jay (36:44): 

Want us to get you a drink of water? 

 

Carlesa Sneed (36:46): That would be amazing. 

 

Jay (36:48): 

I think now's the time. Carlesa Sneed (36:50): 

My throat is kind of... I've got Ashley, over there in that- 

 

Speaker 1 (37:04): 

Cool, and you had selected courage as your word. 

 

Carlesa Sneed (37:10): 

Do you need me to start over with that question? Okay, just ask the question. 

 

Speaker 1 (37:17): 

Sure. If you could choose one word to represent the FBI, what would it be? 

 

Carlesa Sneed (37:24): 

It would be courage. The men and women that I work with every day are quite simply the bravest people that I think you could find anywhere. These are people who are brave, people who are courageous, not because they are fearless. We all experience fear, but because they are willing to push past the fear, every day, in often very dangerous situations, because it helps somebody else. If I were to choose a word, I would say courage is the one thing, among many great things, that I get to see every day. It is the one thing that I see every single day without a doubt, it's a tremendous display of courage and self sacrifice. Our folks exhibit that quality without fail, whatever else we may not have gotten exactly right in day, courage is one thing we never fail on. We never miss that mark. 

 

Speaker 1 (38:38): 

Awesome, the context of these videos, we talked about it briefly, is they're meant to show... Let me try again. Is they're recruitment videos, they're meant to intrigue and interest folks who might be on the fence, maybe they might be considering another entity or organization or what have you, they might be attracted somewhere else, they're really not quite sure, is the FBI right for me or not? I don't know. 

What message would you have to that person who is on the fence about whether or not they should apply for a position in the FBI? 

 

Carlesa Sneed (39:34): 

I mean the message is very clear from me, it is that if you are so fortunate to be a part of this mission, with these people every day, you are not going to find a better career. You will not find a better way to serve, you will find another way, but you won't find a better way. My advice is always to people to really search themselves, because though this is the best thing in the world for those of us who are here, it isn't for everybody. It is for a lot of people, but it's not for everyone. My advice is to really do your research, dig deep, figure out what kind of work you're supposed to be in, and if this is the kind of work that you are meant to do, you won't find better work than the FBI. 

 

Speaker 1 (40:34): 

You mentioned the mission, what is the mission of the FBI? 

 

Carlesa Sneed (40:40): 

The mission of the FBI is to uphold the constitution and to protect the American people. That's the mission, that's what we do. The how is very simple as well, we investigate violations of criminal law. We aim to protect our country from terrorist attacks. We aim to protect our communities from violent 

crime, right? Upholding the constitution, protecting the American people, that is what we do in so many ways every day, that's the job. 

 

Speaker 1 (41:24): 

Is that job rewarding? 

 

Carlesa Sneed (41:27): 

The job is incredibly rewarding. The job takes a lot from you, it really does, I won't pretend with folks. The job takes a lot from you. I tell... I'm sorry. 

 

Speaker 1 (41:39): 

We need to do redo that unfortunately. Is the job rewarding? 

 

Carlesa Sneed (41:47): 

The job is incredibly rewarding. The job is also very taxing at times, this is not easy work. I tell people all the time, it takes very special people to wake up in the morning and get dressed to go out, and look for the devil every day, that's what we do. We hunt down evil every day. Things that other people want to turn away from, we don't get to turn away. It is incredibly rewarding in that we find the devil, and we do something about him. It's also, again, very self sacrificing. In this line of work we see a lot, we are exposed to a lot of unpleasant things. That again goes back to the resiliency of our people. It's one of the things that makes us so courageous, what makes our people so amazing, is that we come back the next day. 

 

Speaker 1 (43:03): 

Awesome. One of the many elements that I've [inaudible 00:43:09] One of the many elements that you've said during our last conversation, when you were talking about the rewarding aspect of it, you kind of went down the line of different ways that at the end of the day, you may have [inaudible 00:43:25] And you described- 

 

Carlesa Sneed (43:27): 

A litany of things. 

 

Speaker 1 (43:30): 

If you wouldn't mind, so at the end of the day what makes this job rewarding? 

 

Carlesa Sneed (43:40): 

At the end of the day there's so many reasons why this job is rewarding. At the end of any day, we may have found somebody's child, we may have saved somebody's child, at the end of any day we may have arrested some violent criminal actors planning some horrid attack, at the end of any day we may have arrested white collar fraudsters who are defrauding the American people millions and millions of dollars over whatever kind of scheme, right? 

At the end of the day, the bottom line is that we walk away having done something good, that is the sigh of relief at the end of every day, I've done something good for somebody. I have lived up to the oath I've taken, we get to do that every day. We made some promises, and we get to keep them, every 

day when we go home we lay our heads down. We may not have liked everything that we've seen, but we've done everything that we could to bring good and order to chaos. It's rewarding. 

 

Speaker 1 (45:08): 

You are incredible [crosstalk 00:45:12] 

 

Carlesa Sneed (45:11): 

Just telling the truth. 

 

Speaker 1 (45:15): 

Quote [crosstalk 00:45:15] 

 

Carlesa Sneed (45:17): 

I'm just telling the truth over here. 

 

Speaker 1 (45:18): 

You tell the truth really well, very eloquently. 

 

Carlesa Sneed (45:18): 

Thank you. 

 

Speaker 1 (45:26): 

One of the elements that I'm not sure everybody has touched on, but I want to see if we can touch on it just a bit more here. 

 

Carlesa Sneed (45:34): 

Sure. 

 

Speaker 1 (45:34): 

One of the competencies within the folks, the men and women that work within the bureau, that interpersonal ability, that ability to connect with folks, why is that so important within the FBI? 

 

Carlesa Sneed (45:56): 

I want to be very clear, the ability for us to interact, or to be- 

 

Speaker 1 (46:01): 

It's the interpersonal. [crosstalk 00:46:06] 

 

Carlesa Sneed (46:07): 

Connecting more with the community, outside? 

 

Speaker 1 (46:10): 

Yeah sorry, externally versus internally. 

Keisha (46:15): 

I'd like to clear something up, in order to have this job, is it important for someone to have interpersonal skills? I don't think you're going to pull up with us [crosstalk 00:46:26] and if a person is going to work here, why is it important to have interpersonal skills? 

 

Carlesa Sneed (46:28): 

Amazing, thank you Keisha, I got it. For those who would be pursuing a job, it is absolutely critical that these folks be great communicators, that they have great interpersonal skills, because so much of what we do is interacting with other people, so much of what we do hinges upon our ability to communicate effectively with victims, witnesses, criminals, other people in law enforcement, interpersonal skills is not something that the FBI can teach people, it is something that people absolutely must be proficient in and be good at naturally, to come to the FBI, the work demands it. It absolutely requires it. 

 

Speaker 1 (47:25): 

Awesome, how about adaptability? Can you talk about adaptability? 

 

Carlesa Sneed (47:34): 

Adaptability? Sure. It is critical that our people are adaptable, because threats adapt. Crisis adapt, what today's circumstance, today's big issue may not be the biggest issue on our plates tomorrow. It is very important that the people who are here, and the people who come here, are able to pivot quickly. At any given moment, something can happen and their priorities can shift. For people who may be more rigid, that's going to be very tough for people like that to be in this job. It requires a constant flexibility in order to be effective, because things change, priorities change, and we have to be able to change with them. 

 

Speaker 1 (48:29): 

Is it important to be organized? 

 

Carlesa Sneed (48:31): 

It is, I'm not very organized but yes. 

 

Keisha (48:40): 

[crosstalk 00:48:40] 

 

Carlesa Sneed (48:41): 

You've hit my achilles heel, you've found my fatal flaw, organization. 

 

Speaker 1 (48:50): 

[inaudible 00:48:50] 

 

Carlesa Sneed (48:52): 

It is, that's the thing. People ask me all the time because we here are mainly type As, I'm not a type A, the creative in me won't allow me to be a type A. Organizational skills, they are incredibly important for this job because we have to prioritize and shift, and refocus, there's a lot of moving parts, and a lot of 

things that are very important to both what we do inside for our people every day, and then for what our people do for the public every day, it's a lot, and so organizational skills is very important. If I were you, I wouldn't use my answer on that, but there it is. 

 

Keisha (49:43): 

[crosstalk 00:49:43] 

 

Carlesa Sneed (49:42): 

Hey, get somebody else to answer the organization question. 

 

Speaker 1 (49:46): 

That's awesome, cool I have been peppering you with questions for 45 minutes or so. 

 

Carlesa Sneed (49:46): 

I don't mind, I'll tell you what I'll do, if you don't have any more questions I want to go back to the one that you asked me about the creative, what was that? I was talking about my kids, I feel like I went on a little bit of a ramble. 

 

Speaker 1 (50:10): 

Sure. Initially I was asking you about how is your creativity... The first question was how does your creativity come into your work, and then you kind of... I don't want to say compartmentalized, but you made it a little more personal outside of work. Talk to me about the importance of your creativity, what is it? How do you express your creativity? 

 

Carlesa Sneed (50:36): 

I feel really fortunate that I'm a pretty well rounded person, a fairly creative person, I think a lot of people in the FBI are. We may not know it, but I think a lot of us are. For me, I'm a creative writer, so I am a songwriter predominately, but also a poet, and just very generally a creative writer. That is very much my release outside of work, it's what I've always done, even prior to the FBI. I probably wrote my first song when I was 10 years old, and it is something that I use to come back to myself at the end of any day. I also work a lot, it's been a joy for me, to raise my children in this vein. I'm able to be a part of that process of honing the creatives in them. 

 

My oldest son is an amazing songwriter as well, we collaborate a lot. I used to collaborate a lot with other producers, well known people, I find that my son is the best at this point. I'm really excited to see him grow, he's a great music producer. My middle child sparks up some of the musical gifts that I used to be inclined so, we work a lot with his piano and ukulele, he's a great musician. My baby girl requires me to dust off the pipes, because she's a great singer. We work on that a lot. That really keeps me whole, keeps me true to myself. 

 

I think also, it keeps me grounded and tangible, reachable, touchable, that I resist the urge just to be an FBI agent. As honoring as it is for me, I resist that urge so that I can continue to be a whole person, and to be relatable. 

 

Speaker 1 (52:58): 

Are people surprised, they know you outside of work, are they surprised when they find out you're an FBI agent? 

 

Carlesa Sneed (53:06): 

People are very surprised when they find out I'm an FBI agent, I think probably I've been doing this job for so many years now, but in more recent years I've probably just become more comfortable telling people I'm an FBI agent. I used to tell people I work for Horizon so they don't ask me any other questions. I think I've become a lot more comfortable telling people what I do, and they are, I think for a number of reasons. I think the images that we've all seen growing up of what the FBI is, and what the culture of the FBI looks like, I think really is ingrained in our society, there's a mold that people naturally put us in because of that. I think I break every stereotype with that regard. I'm probably everything people do not imagine an FBI agent to be, because of how it's depicted in the media, right? 

 

Speaker 1 (54:08): 

Do you think that perception is reality? 

 

Carlesa Sneed (54:10): 

No, I don't. I think very often what we see, what I watch on TV that depicts the FBI, that's not at all who we are. What is true is the bottom line that I think they're trying to portray is that the FBI does amazing work, that we're brave people, that we care about the country, the community. The how they go about doing those things on TV, not so accurate. 

 

Speaker 1 (54:46): 

Awesome. I can talk to you all day, but I did want to ask you a lot of questions, was there anything that you wanted to go back, or was there anything we didn't talk about that maybe you were hoping that we would discuss? 

 

Carlesa Sneed (55:07): 

Not really, Keisha what do you want? What do you need me to talk about? 

 

Keisha (55:11): 

Back to the creative thing, being a creative, how does that help you in your job? I think what people are thinking about how we actually solve cases, and you're a supervisor, to your agents who are coming into that office, there is no [crosstalk 00:55:27] Being a creative person, it helps you to be able to kind of see their vision, I don't know how I'm going to articulate it, but the fact of who you are as a person helps that. 

 

Carlesa Sneed (55:40): 

Okay, thank you so much. I'm sorry my throat is shutting down. 

 

Speaker 1 (55:46): 

[crosstalk 00:55:46] You do not look like an FBI agent. Carlesa Sneed (55:52): 

I know I don't, I'm good with that. Yeah Keisha I got you. 

 

Keisha (56:03): 

[crosstalk 00:56:03] 

 

Carlesa Sneed (56:02): 

Okay I'm sorry. What about this, does this need to go back here somewhere? 

 

Keisha (56:12): 

Those were good, I got to make it fluffy. Do I got it John, while I'm over here, anybody got it? 

 

Speaker 5 (56:25): 

[crosstalk 00:56:25] There's one little curl that needs to be down. 

 

Keisha (56:34): 

Do you mind? 

 

Carlesa Sneed (56:34): 

No I do not mind. 

 

Keisha (56:38): 

Keep that hand there. 

 

Carlesa Sneed (56:40): 

I'm going to try, I don't even realize I'm doing it. I'm keeping my hands down, but Keisha needs me to speak to how the creative helps me in my work. If I start talking about it down, are y'all going to attach it, or do you need me to talk about the creative all over? 

 

Speaker 1 (57:01): 

You can just answer the question how does your creativity help you in your work? 

 

Carlesa Sneed (57:04): 

I think being a creative person helps me a lot in my work, in the sense that I'm able to think outside of the box. I'm able to identify solutions to problems that I might not be as keen to do if I weren't so creative, the great thing about this job is I've been able to bring my whole self here, I'm able to be here truly authentically, who I am is really who I am. I don't have to turn off myself to be successful in this job. The creative has helped me tremendously in that way. 

 

Speaker 1 (57:46): 

Did you want to get into how that helps- 

 

Keisha (57:50): 

No she did, she did [crosstalk 00:57:54] 

Carlesa Sneed (57:54): 

Okay, what else? Keisha, anything else you want me to speak to? 

 

Keisha (57:56): 

No I think you did absolutely [crosstalk 00:58:00] 

 

Carlesa Sneed (58:00): 

Is that it? I hope y'all have enough to put together. 

 

Keisha (58:07): 

[crosstalk 00:58:07] 

 

Speaker 1 (58:07): Couple last little things-