Documents and Downloads
Special Agent Document Library
Find all the documents and downloads you need to apply for the special agent position, prepare for our assessments, or review our current policies.
overview
Overview
This is your central location to find answers to all your questions, download forms and guides, and watch instructional videos to help you apply to be an FBI special agent.
Start here with our Special Agents FAQ (PDF).
Technical Requirements
We recommend using a computer to access fillable PDF forms and Word documents.
application-documents
Image
Application Documents
Special agent applications must include a set of standardized federal application forms. If you are a current federal employee or a veteran, you may be required to include additional forms with your application. You can find all the forms and guidance you need below.
All You Need to Know to Apply (PDF)
The official guide to the special agent application process.
Core Competencies (PDF)
These specialized traits represent the knowledge, skills, and abilities all of our employees are expected to cultivate and apply to their important work in fulfilling our mission.
Federal Resume Guide (PDF)
Outline of documentation you will must provide in your special agent application.
Federal Resume Template (DOCX)
The required resume template for all federal job applications.
Additional Application Forms
SF-50, Notification of Personnel Action form
For applicants with current or prior federal work experience.
DD-214, Member 4 copy or Service 2 copy or Statement of Service
Required for current or former members of the armed forces. Documents can be requested from Veterans Affairs (VA) or your military branch.
SF-15 10-Point Veteran Preference form or VA letter, dated within one year
Required for disabled veterans, in addition to the DD-214 or Statement of Service.
test-preparation
Image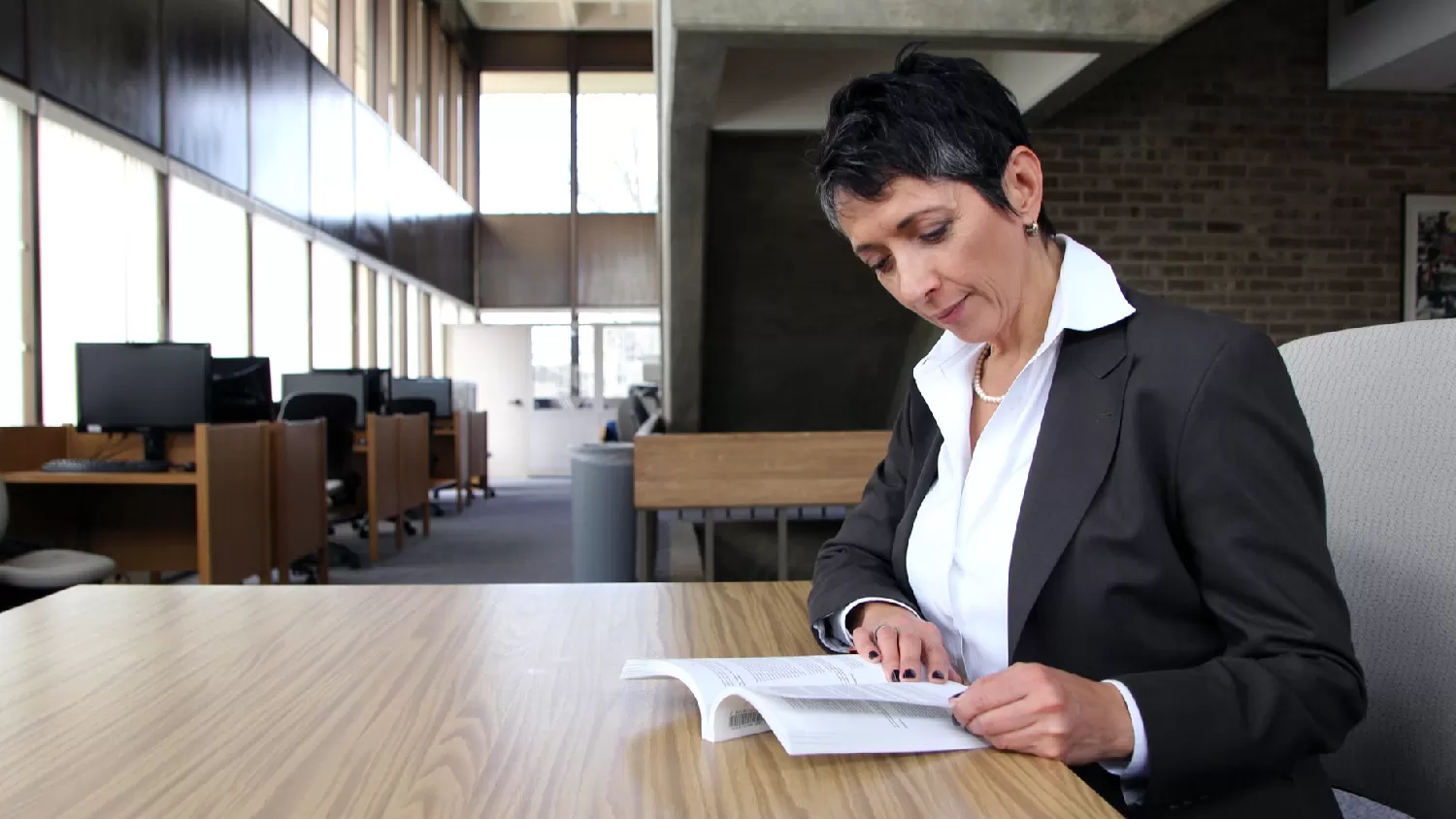 Test Preparation
We do not endorse any test preparation materials beyond what can be found on FBIJobs.gov.
Testing Overview (PDF)
Detailed guidance on everything you can expect for Phase I, Phase II, and the Physical Fitness Test (PFT).
PFT Training Tips (PDF)
Find tips to help you build skills and strengthen the muscle groups essential to passing the four mandatory sections of the PFT.
PFT App
Whether you're an aspiring special agent hoping to see if you have what it takes or a fitness enthusiast curious about the training, this mobile application helps you learn the benchmarks of our official PFT.
Basic Field Training Course (PDF)
The Basic Field Training Course (BFTC) is designed to train new special agents and intelligence analysts together, preparing them for collaborative work in the field.
Become A Special Agent
Our special agents have a range of backgrounds, education, and skill sets that collectively allow us to stay ahead of threats. Special agents have the drive and leadership skills to take on new challenges and protect their communities.
special-agent-videos
Special Agent Videos
Follow a class of trainees as they spend several weeks at the FBI Academy in Quantico, Virginia, where they'll learn what it takes to become a special agent.

Kellie Holland: There's this mystique about being an FBI agent. You know, I know I questioned myself, "Hey, am I good enough for this? Do I really think I can do it?" And I think we need to just put that self-doubt on a shelf.

M.A. Myers: For some people this is going to be a lifestyle change for them. Many have not been in a situation where they've had to carry a weapon. They've never been in a situation where they've had to wear a tactical vest. They've never been in a situation where they've had to actually apprehend someone and take them into custody in a safe and effective manner.

Sunny: On the first day, I think, I assume like most folks who got here, everyone was really excited but also a fair bit nervous. I had a decent idea of what to expect but no idea who I was going to be training with or what the environment was really going to be like on a day-to- day basis.

David Lewis: And you don't always remember everything about Quantico because it's a long process, but you remember the first day. For me, the first day was a lot of uncertainty, I think, with the people, but then there's also the uncertainty of, you know, or even a general idea, I'm going to be an agent. But you don't have any idea what that really means. Alex: I didn't really know what to expect when I first showed up; I'd never done anything like this. You work so hard and you're actually finally here. It takes so long to get here and then you get here and it doesn't honestly feel quite real.

Holland: There's a lot going on in those first couple weeks. They're getting acclimated. They've just arrived; they've been introduced to their supervisors and their support team, which is counselors; they are getting their equipment issued to them; and we've put them in a situation where now they're residing in a dormitory setting with, you know, 49 other people that they don't know. It's a wide range of emotions, as you can imagine, and having experienced it myself, you've got a bit of excitement-I mean, you're getting to realize your dream of becoming a special agent with the FBI.

Marc Savine: Agents have to establish that they have an acceptable level of physical fitness to perform the job task associated with the job of a special agent. We validate a test that's basic exercises that would establish a level of fitness, and that's sit-ups, push-ups, a sprint, and a mile-and-a-half run. In order to effect a lawful arrest you're going to need a level of fitness. And in order to avoid injury, to get through the Academy, you're going to have to maintain a level of fitness.

Liz: On the day of PFT I think everyone was very excited and nervous right before the test. And before the test everybody was trying to provide words of encouragement and support each other, much like going into a big game. I think our class rallied together and did that for each other, and you go out and you give it 100 percent and put it all on the line, and we were successful with that.

Becoming an Agent: Firearms Training

Rhys Williams: The FBI takes people from a whole slew of different backgrounds, and so here at the Firearms Training Unit we take those people, regardless of their background—if they're prior military, prior law enforcement—we teach them the same ways we teach those people who have never touched a gun before in their lives. If they come to us with experience, we make them better; if they come to us with no experience, we teach them everything on the fundamentals of the gun—how the gun works, how their ammunition works—and the fundamentals of marksmanship, and we get them to leave here being extremely proficient with that gun. So when the new agents come to us, the Firearms Training Unit, we train them on three specific types of weapons. Their primary weapon, their sidearm, is a Glock 19M; it's a brand new weapon—that's predominantly what we're going to teach them with. In addition to that we're going to expose them to the Remington 870P shotgun, 12-gauge. And then we'll also have them qualify and we'll teach them on what we call the Colt Pattern Carbine, what most people would consider an AR-15 or an M-16 variant. With their pistol, they're going to shoot approximately 4,000 rounds of ammunition through their pistol. With the shotgun, they're going to shoot around 120 to 150 rounds through the 12-gauge shotgun. And then with the carbine, they're going to shoot approximately 620 rounds through the carbine while they're here with us. After graduation, as soon as they leave the front gate of Quantico, they have to be prepared to defend themselves or, more importantly, defend the lives of those who they've already sworn to protect. And so for that reason, we put an awful lot of emphasis on their being competent, familiar with that weapon, so that they can defend themselves.

Becoming an Agent: Preparing for the Field

New Agent Trainee: What we'll do is if they're there we'll pull them out of the staircase outside, we'll clear that first room and gain a good foothold in that, in that first room and then we'll kind of use that as both a casualty collection point and a detail….

M.A. Myers: Many of the students here find the law enforcement skills portion of our training very demanding.

Voice of New Agent Trainee: Oof…Let's go…Get out that gun!

Myers: We want to closely replicate what we think people are going to see in the field

New Agent Trainee: FBI! Search warrant! Open the door!

Myers: Our tactical instructors here look to develop scenarios based off of real cases. So a scenario over in Hogan's Alley, which is where our tactical training is conducted, is going to closely mirror what our instructors have seen during their experiences.

Gary Lorin: Hogan's Alley has been here 30 years. It's something that kind of bonds all agents who've come through. You know, we have a bank, we have a pawn shop, we have a pool hall, we have houses, we have a hotel as well. So all different scenarios hit different venues, and it really makes it very realistic.

Sunny, New Agent Trainee: Hogan's Alley is really, for us, where rubber meets the road. You encounter scenarios that you might have seen on TV, except for it feels real different when you're in it and the way you respond, the movements that you make, kind of the muscle memory that they start to teach you.

Lorin: The scenarios we've developed are all from actual agent cases and events that have occurred. They have to arrest fugitives, they have to do surveillance, and use all the techniques that we give them in the first three meetings here. So it's invaluable for them—this is the most important, most realistic, and prepares them the most for what they're going to see out in the field.

Becoming an Agent: Driving the Precision Obstacle Course

TEVOC instructor: So the final exam for new agents is called the Precision Obstacle Course, and the Precision Obstacle Course is a culmination of all of the events that they've seen throughout their tenure at TEVOC. TEVOC is the Tactical Emergency Vehicle Operations Center, and our goal here at TEVOC is to instill safe drivers and to save lives—that's the end goal and that's what we hope to achieve when a student starts with us and ends with us. And so we take all of the courses that they've run—whether it's reverse precision driving, serpentine turnarounds—and we put that all into one final exam. Law enforcement is a dangerous profession and our end goal at TEVOC is to make every driver come through here a safer driver. And we're here to save lives and we're here to ensure that all of our agents go home every single night. You know, a number of times they're going to find themselves in a surveillance situation where they're going to end up in an alley or end up down a one-way street, and they're going to have to get out of there and they're going to have to get back on the mark, they're going to have to get back into the game, and they're going to have to reverse drive out of that alley or out of that garage or wherever they got themselves into, and they're going to have to do it quickly and safely, and that's one of the many skills that we teach them here at TEVOC.

Becoming an Agent: Fulfilling a Dream

Kellie Holland: The graduation signifies for a new agent that they have reached their goal or their dream of being a special agent with the FBI. It's a moment that you will never forget as long as you live—standing up there, raising your right hand, repeating the oath as the Director gives it to you, and then walking across the stage and getting your creds and your badge.

Alex, New Agent Trainee: Getting my creds was really emotional. Just the fact that, like, this actually really happening. This is…all this hard work I put in is…you're standing in line, you're waiting to go up there, and you…it kind of starts to set in, like, "I'm going to become a special agent.

Josh, New Agent Trainee: It was a flurry of emotion all at once. It was a rush and it was also really gratifying after what we'd been through to be able to walk the stage, so.

Judith, New Agent Trainee: I think the fact that we live, eat, breathe, cry, laugh together is, like, the most bonding. Like every event, like every challenge that we did together…it's just an amazing situation where you just kind of like see each other through and you are, like, either come together as a class or you don't, and our class was really fortunate to all come together, so everything was a bonding experience.

Sunny, New Agent Trainee: You've got great baseline training here at Quantico that everybody has, and once you get out here that's where the real, the real training happens, the OJT—on-the-job-training. Yeah, that's what I'm really looking forward to next is…yeah, I start work pretty soon here, in about a month, but it's almost like I start work and it's still the next phase of training.

John, New Agent Trainee: I think this training has really prepared me for a future in this career. But every day here at Quantico you have to earn the trust of your instructors and the trust of your classmates and do your very best and learn from your mistakes quickly, and I don't anticipate that being any differently out in the field. I mean, you have to continually build your skillset and be a life-long learner.

Becoming an Agent: John Woodill Recalls Graduation

John Woodill: Standing there—and of course family comes down like graduation day, and taking that final oath and you (get) your creds—it's very emotional, you know. It's hard not to tear up a little bit realizing, "Wow, I've succeeded what I've dreamed of doing, and I made it through, and I'm very proud of what I've done, I have friends or family who I'm sure are proud of what I've done, at least I hope so." And there has to be a sense of not only great emotion but a humbling of spirit to realize that you've come this far and you did this, as many others have, and a sense of obligation now, you know. You're wearing a weapon, a shield, and carrying creds, and you have this enormous responsibility to carry out what you've sworn to do, and I think that weighs very heavily. I hope it weighs very heavily on people; it needs to. You need to realize the gravity of what you're doing and use that as a good gut-check as you go through your career, to remind you of why you're here and what you promise to do for the public.

Becoming an Agent: Inside the Classroom

Kellie Holland, Unit Chief, FBI Training Division: The Basic Field Training Course—the BFTC—is a monumental shift in how we used to do our traditional training, which is we had separate training courses for each of the intelligence analysts and the new agent trainees, or NATs. And we have found that in order for us to be more successful in identifying and minimizing the threats, we needed to have a combined team.

New Intelligence Analyst Trainee: I think the integration is necessary because it helps each individual understand the other's job role. For example, the intelligence analyst can understand what the special agent is doing with the information that we may be providing to the intelligence community. And then similarly, when the special agent brings information in, you know, we're understanding how they're bringing information in so intelligence analysts can get it out to the intelligence community. And also, at the end of the day, build camaraderie between two very separate job roles that are still very closely aligned within our organization.

Carrie Richardson-Zadra, Special Agent, FBI Training Division: In order to better prepare new intelligence analysts and new agent trainees, it is important for each of them to understand the other's specific job role. New agent trainees will learn analytic tradecraft standards, critical thinking, and threat analysis, while new analyst trainees learn how to be effective interviewers and basic investigative process.

M.A. Myers, Section Chief, FBI Training Division: Both the agent population and the analytical population are both better prepared once they arrive to a field office to work collaboratively because it starts at the foundational level here at the Academy. People who have different skill sets, who come from different backgrounds will be more able to accomplish the mission.

David, Special Agent: The one thing I think that Quantico does an excellent job of is bringing together a really diverse pool of people who are really good at different things. And then you put them in a situation that's somewhat artificial, and you rely on their resolve and their ability—it's that kind of environment. And it's an environment that lends itself to you finding those people that make you better, where you're not naturally or through the work you've done to get there, were necessarily strong in.

Becoming an Agent: John Woodill's Perspective

John Woodill: I remember distinctly pulling into the gate and parking as they were processing people's cars to go through the gate and then to the dorm for, you know, processing and getting your room and getting oriented and stuff. So it was a great anticipation, it was excitement being there, not really knowing what to expect. No matter how well the recruitment process is it's difficult to really know until you're there. And it was just an incredible onboarding experience—there's so much to take in, to believe you're there in the first place, where you are and what it might be like. Until the next day, the first PT test when I wrecked my hamstring, so then, you know, then reality sets in and you go through a process of rehabbing and getting through, so…which is always remarkable in and of itself—how you get through difficulties and things that everybody faces. So, just unmitigated excitement and then trying to get down to brass tacks and figure your way through it. And it has to be exciting; how could it not be?

Becoming an Agent: The ONE Program

John: On my first day here, I was a little anxious to get into, I guess, the academic portion. But also, I felt at ease because we had what's called a ONE Program.

Rhonda Glover: Well the ONE Program, which is the Onboarding New Employees Program, it is a 4-day residential program for new employees. And during the ONE Program, you have the opportunity to learn about the FBI's mission, culture, structure—we're helping new agents and new intelligence analysts build their foundation for success; we're giving them the tools that they are going to need to be successful when they graduate from Quantico and they are dispersed to the field or to Headquarters.

Becoming an Agent: David Lewis' Perspective

David Lewis: And you don't always remember everything about Quantico 'cause it's a long process, but you remember the first day. For me the first day was a lot of anxiety, and the major reason being, again, I had spent just under 10 years in the private sector. Law enforcement and intelligence, you know, although I felt I had the skills to be able to do it, I had absolutely no idea what it actually meant, you know. So there's a lot of anxiety. The other part of it is, you know, you're a grown up when you go to Quantico—it's not like going to college where you're, you know, you're young and you're, you know, you're getting dropped off at your dorm. So the people you're coming there with have worked other places, have lived other places. So, you know, there is some apprehension about, "Alright, are you going to get along with people?" Like, you're bunking with somebody—I mean how many of us as grown ups share a room, aside from with your spouse? So, there's a lot of uncertainty, I think, with the people, but then there's also the uncertainty of, you know, or even a general idea I'm going to be an agent. But you don't have any idea what that really means.

Becoming an Agent: Kellie Holland's Perspective

Kellie Holland, Unit Chief, FBI Training Division: The new agents and the analysts do train together, and the picture of how they're integrated is not just in the classroom though, and that's what makes this training so unique. From day one, they are together—they report together on the same day; they will most likely be residing in the same dorms, so they're seeing each other in the hallways; and then they will be in the same classrooms.

The training has been well received, not only with the trainees but also out in the field, because they're recognizing maybe initial barriers that were down because we had two different training pipelines and they would go out and do their own separate jobs—those barriers are…those walls are coming down because they're learning here to have those relationships.

Take the FBI Physical Fitness Test Challenge Today

Narrator: Learn what it's like to train like an agent. Download the FBI Physical Fitness Test app. Take the FBI Fitness Challenge on the go. Try the full physical fitness test. Track your scores. Use your phone's GPS and accelerometer. Watch Demo Videos. Do you have what it takes? Download the FBI physical Fitness Test app. Available now: Download on the App Store or Get it on Google Play.

Download the FBI Physical Fitness Test App

Narrator: Learn what it's like to train like an agent. Try the full Physical Fitness Test with the latest FBI scoring system and protocol for applicants. Watch videos that demonstrate proper form and procedures for each component of the test. Use your phone's GPS and accelerometer for a more realistic experience. Download the FBI physical Fitness Test app today.