FBI Police
Security and Investigations Careers at the FBI
FBI Police Officer
FBI police play a crucial role in fulfilling our mission. When FBI employees, visitors, or the surrounding public need help, they rely on the dedicated and professional FBI police officers.
overview
Image
Overview
FBI police officers serve as first responders to any emergency. They maintain access points at FBI facilities and patrol the grounds, buildings, and surrounding areas. They investigate and report suspicious persons and activities, maintain order, protect citizens, and promote community relations. FBI police officers may also travel across the country to support FBI operations and special events.
Job Duties
Serve as first responders to all emergency situations

Monitor, report, and investigate suspicious persons, vehicles, and situations; safety hazards; and unusual or illegal activity in patrol areas

Identify, pursue, and arrest suspects and perpetrators of criminal acts

Provide direction and guidance to employees, visitors, and the public regarding law enforcement and security matters

Record facts to prepare reports that document incidents and activities

Check for proper identification of pedestrian and vehicular traffic prior to admittance to secure spaces

Screen visitors, vehicles, and packages for the detection of explosive devices and prohibited items

Respond to a variety of alarms and alerts

Protect and safeguard national security information
No Current Openings

There are currently no police job openings, but sign up for job alerts to be notified when new openings come available!

Set Up Job Alerts
qualifications-and-eligibility
Image
Qualifications and Eligibility
Minimum Qualifications
To be eligible for a police officer position, you must meet the following:
Be able to attend and pass the panel interview and Police Officer Selection System (POSS) written test

Be able to obtain a Top Secret Sensitive Compartmented Information (SCI) Clearance

Be able to pass a U.S. government physical exam

Have (or be able to obtain) a valid driver's license

Become proficient in the use of a firearm and various other weapon systems

Have successfully completed a full four-year course of study leading to a bachelor's degree in any field
Training Requirements
All police officer candidates require a pre-employment Fitness-for-Duty medical examination.
New appointees must complete a 12-week Uniformed Police Officer Training Program in Glynco, Georgia. After graduating, police officers receive four weeks of specialized instruction at the FBI Academy in Quantico, Virginia, and five weeks of on-the-job training at their permanent assigned location.
Eligibility
In addition to job-specific qualifications, you must meet all FBI eligibility requirements.
Sign Up for FBI Career Updates
Create a profile and join our talent network to receive FBI career updates.
selection-process
Image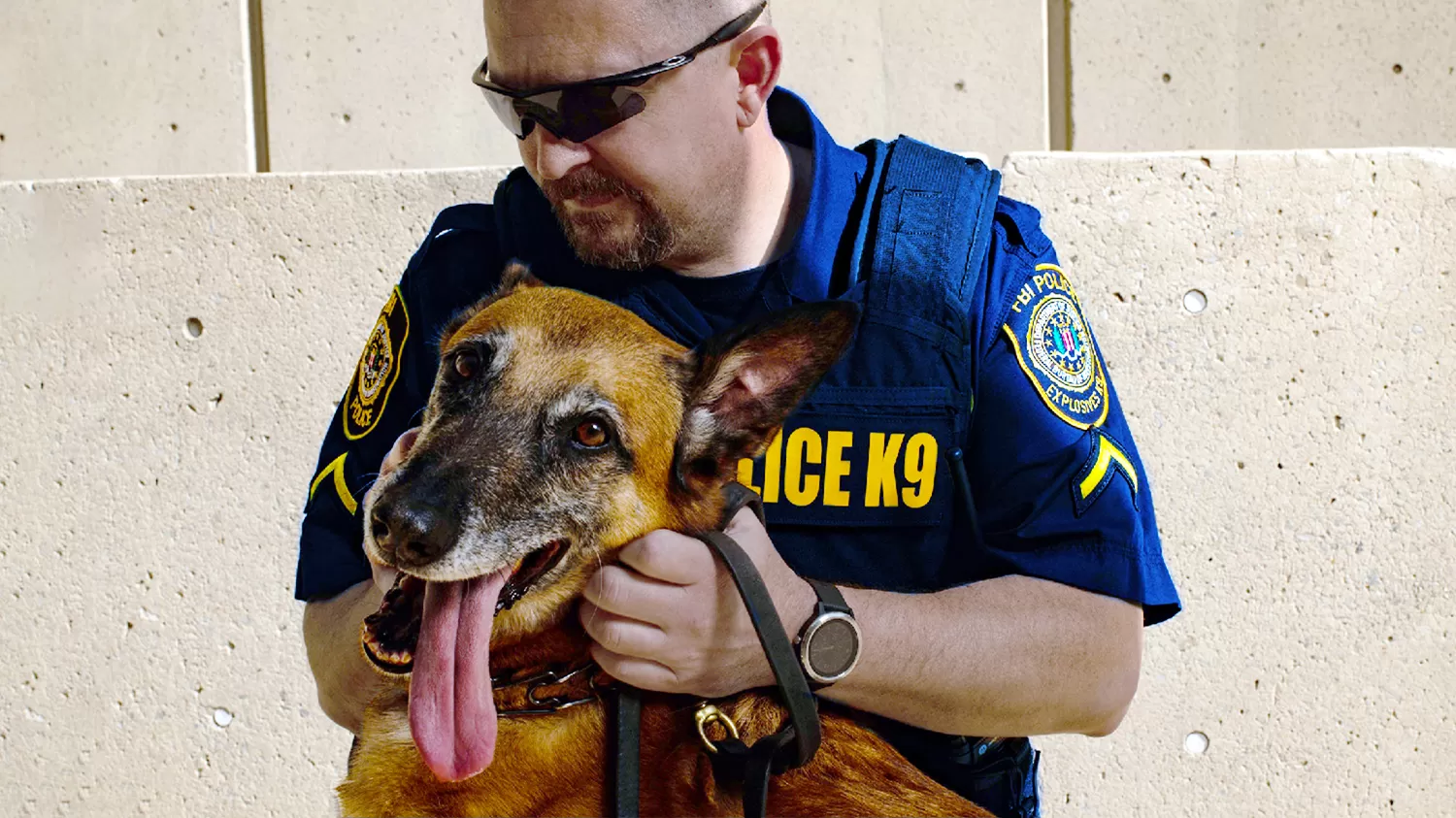 Selection Process
The Police Officer Selection System (POSS) is a challenging process designed to find only the most capable applicants. Once you make it through the process, you will be responsible for ensuring the safety of FBI personnel and assets. The POSS will evaluate and rate you on the following competencies:
Initiative and motivation

Stress tolerance

Interpersonal ability

Decision making

Attention to detail

Adaptability and flexibility

Oral communication

Professionalism

Writing
related-opportunities
Image
Related Opportunities
Intelligence Analysts
Intelligence analysts are our first line of defense in identifying and understanding threats and vulnerabilities.
Special Agents
Law enforcement professionals also have opportunities to experience a variety of careers within the FBI, including our special agent position.