Military and Veterans
Mission. Impact. Purpose.
Veterans are integral to the FBI workforce. As FBI employees, military veterans continue their service to the country, using their knowledge and experiences to stay ahead of threats.
Highlights
Receive up to 15 days paid military leave for approved duties
Veterans may be eligible for preference in hiring
Up to 5% match in contributions to current Thrift Savings Plan (TSP)
overview
Image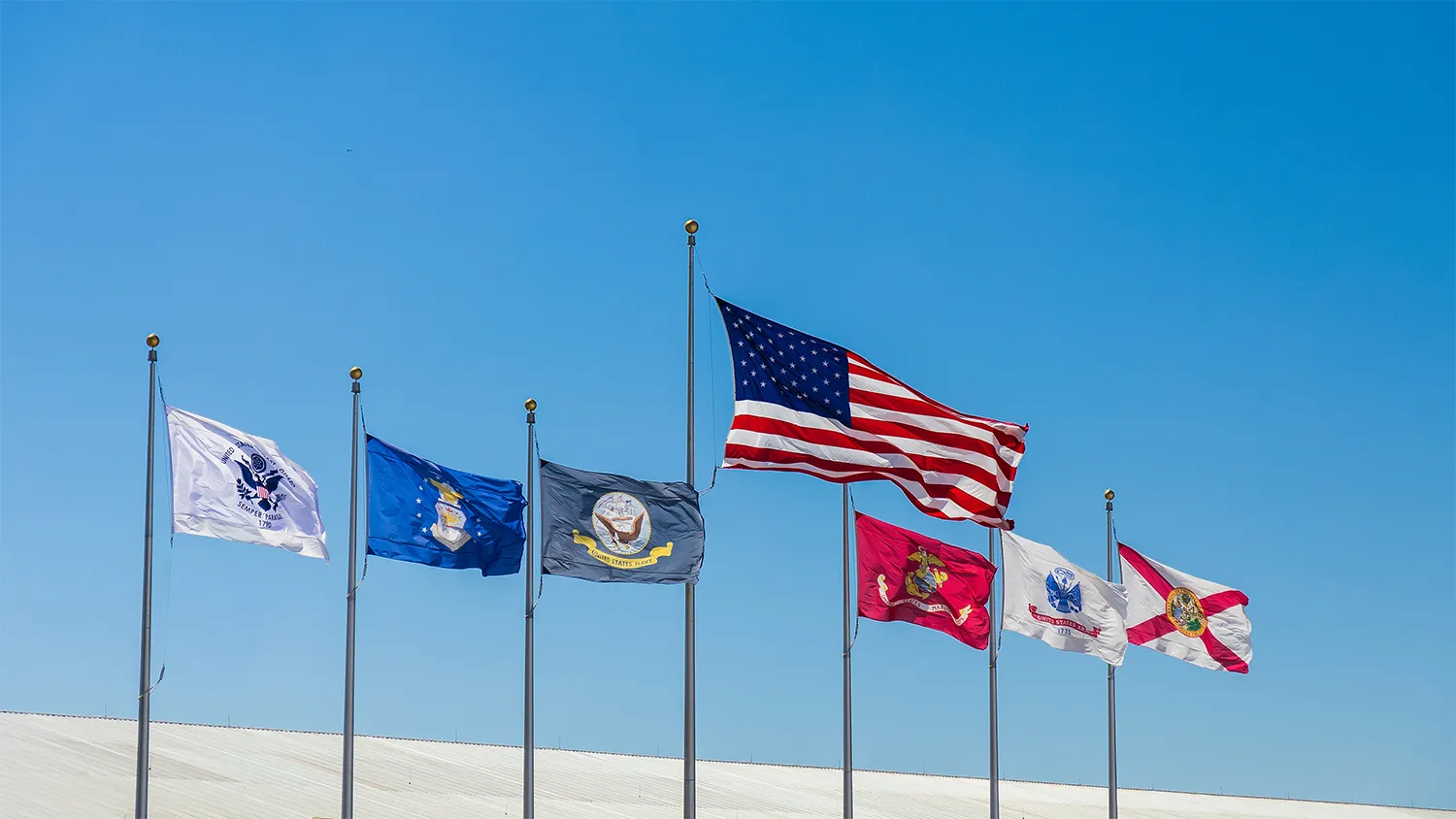 Overview
Military personnel embody experience, leadership, integrity, teamwork, and dedication. You can leverage these values in a career with the FBI.
Examples of Roles Related to a Military Career
Employee health and medical careers leverage enlisted and reserves healthcare training or medical degrees.

Telecommunications specialists can use their military skills for accurate communications to operate satellites and multiple enclaves for the FBI.

Language specialists with backgrounds in the area of military intelligence.

Special agents with a military background may be assigned to pilot helicopters and airplanes or serve on SWAT teams or elite bomb squads.
FBI Academy
Located in Quantico, Virginia, the FBI Academy shares ground with the U.S. Marine Corps Base. Here FBI special agents, intelligence analysts, law enforcement partners, and others receive world-class training. This includes running through hands-on, real-life scenarios they'll encounter while working in law enforcement. Read about the Academy and more on our FBI Quantico page.
An Inside Look
Jason Scott, a retired U.S. Army captain who went on to become a senior supervisory intelligence analyst for the FBI Baltimore Field Office, describes his experience in the military and his path to the FBI.
veterans-preference
Image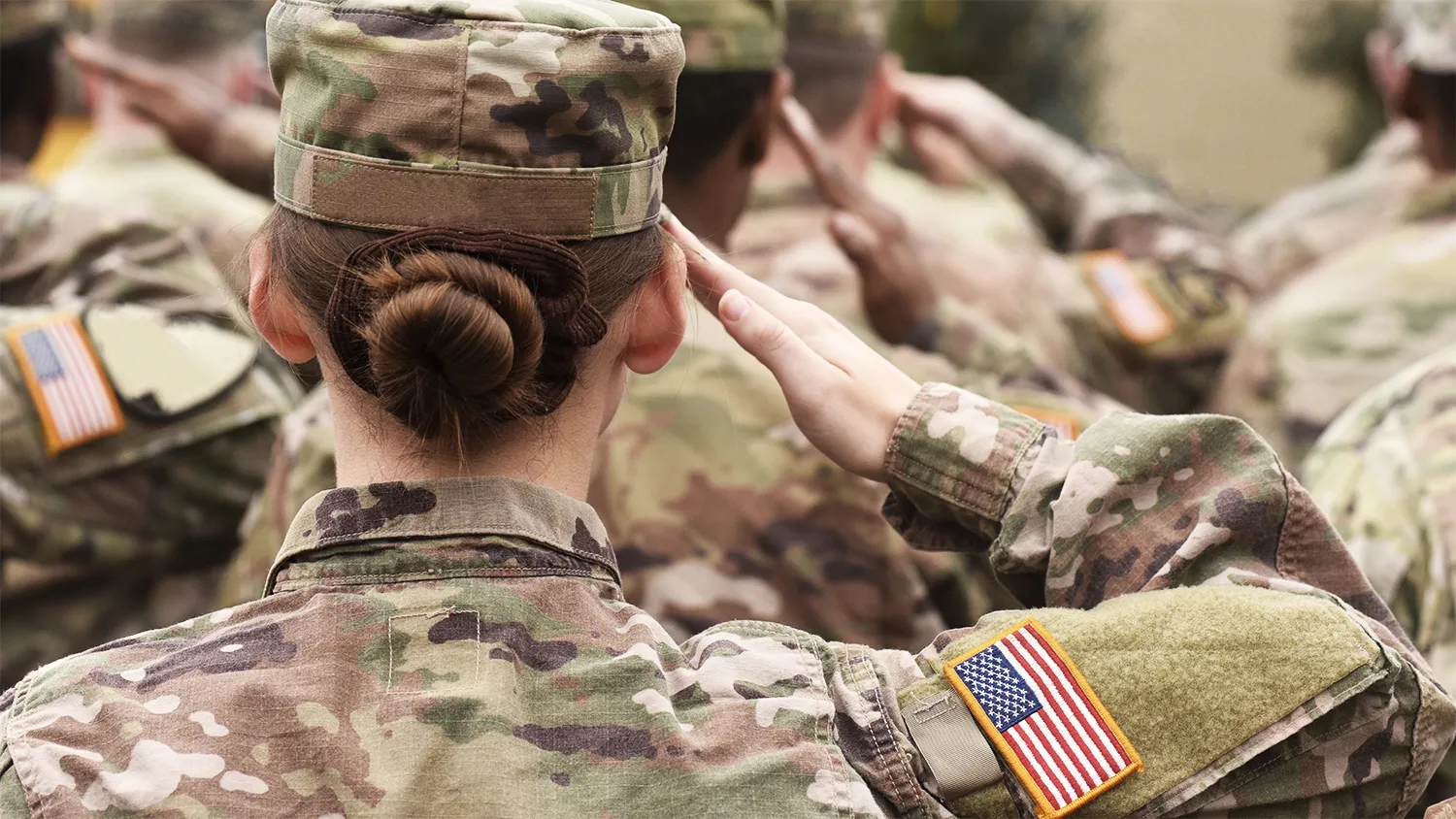 Veterans' Preference
You may be eligible for Veterans' Preference which offers prioirity in hiring over other applicants. Veterans may also qualify for age restriction waivers for applicable positions.
Visit the Office of Personnel Management's Feds Hire Vets website to learn more about this program.
Eligibility
In addition to Veterans' Preference, you must ensure that you meet the FBI eligibility requirements. At minimum, you must:
Be a U.S. citizen

Be able to obtain a Top Secret Sensitive Compartmented Information (SCI) Clearance (NOTE: Current clearance level does not transfer)

Possess a valid driver's license

Be in compliance with the FBI Employment Drug Policy
Hiring
To meet Veterans' Preference requirements, you must include additional documentation with your application. For more information and copies of the documents, please visit the Application Documents section on the FBI Eligibility and Hiring page.
Military Spouses
Military spouses may be eligible for Veterans' Preference. Visit Feds Hire Vets for more information.
wounded-warrior-internship-program
Image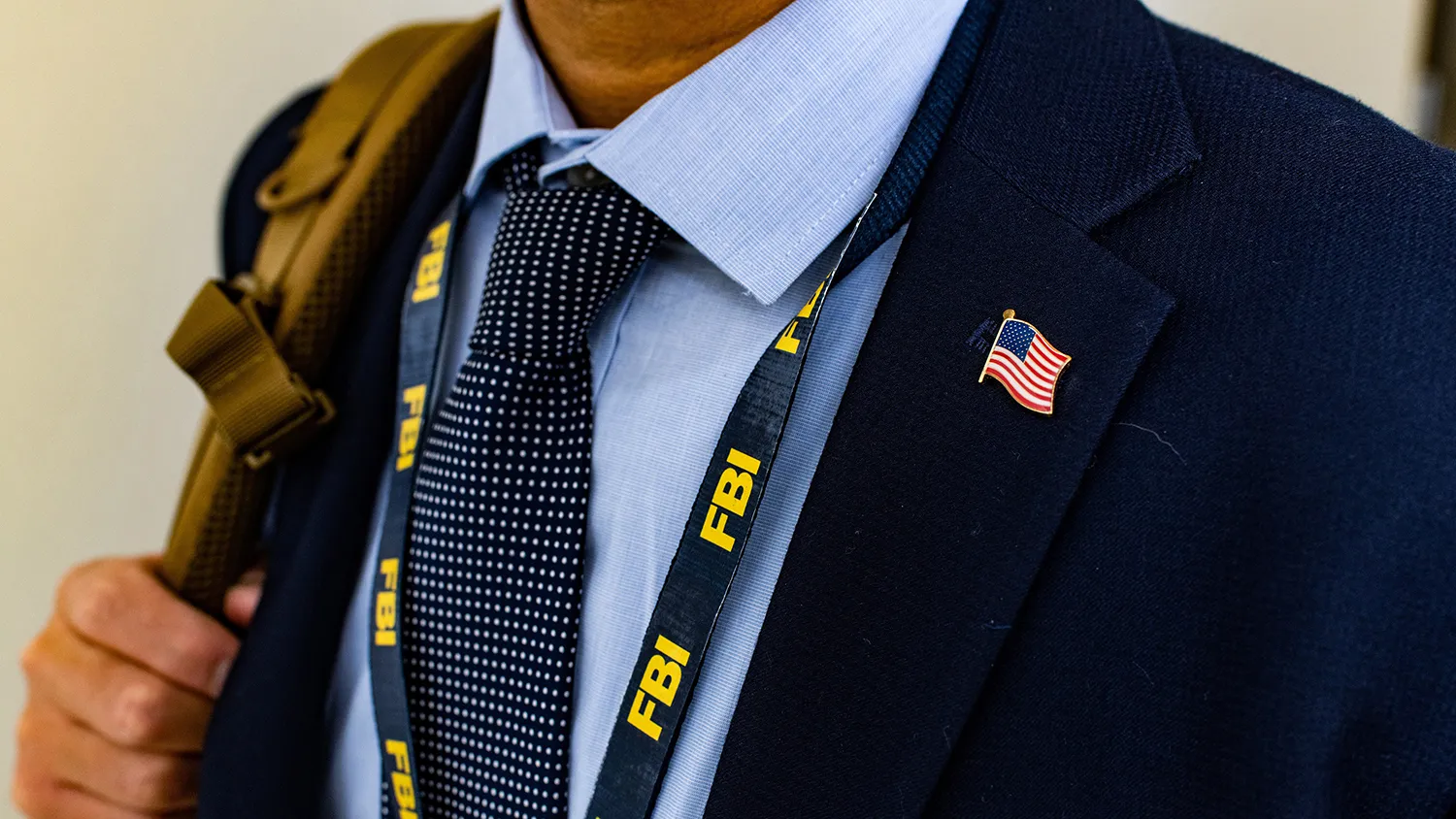 Wounded Warrior Internship Program
If you are a wounded veteran, the Wounded Warrior Internship Program (WWIP) offers you a formal means of transitioning back to the civilian workforce through rewarding assignments and career-driven experiences.
FBI hiring managers view the WWIP as a working interview opportunity to evaluate you for possible permanent employment. You are considered based on your skills, abilities, and the needs of the FBI. Internship opportunities may be available at FBI Headquarters and field offices.
WWIP Application Details
In addition to all FBI eligibility requirements, WWIP applicants must:
Apply a minimum of 6 months before military separation date.

Be an active-duty service member recovering from a medical procedure and be authorized by the Department of Defense to participate in the WWIP.

Be a U.S. citizen, be a current or former Top Secret security clearance holder, or be able to obtain a Top Secret clearance.
To apply, please contact your regional Operation Warfighter (OWF) Coordinator.
FIND YOUR CAREER TODAY
Take the quiz to find out which of the many exciting careers at the FBI is right for you.
veterans-benefits
Image
Veterans Benefits
In addition to the FBI's competitive benefits package, you could be eligible to receive additional veterans benefits. These may include:
PLAN FOR YOUR FUTURE CAREER
MILITARY BUYBACK
MILITARY LEAVE
THRIFT SAVINGS PLAN (TSP)
Medical Leave
Disabled Veterans 
Disabled veterans may have access to additional benefits. For more information, visit our persons with disabilities page.
recruitment-event
Recruitment Event
At the Marine Corps Base in Quantico, VA, FBI National Academy Members and the Wounded Warrior Regiment connect for a career fair that kicks off with a group workout.
related-opportunities
Image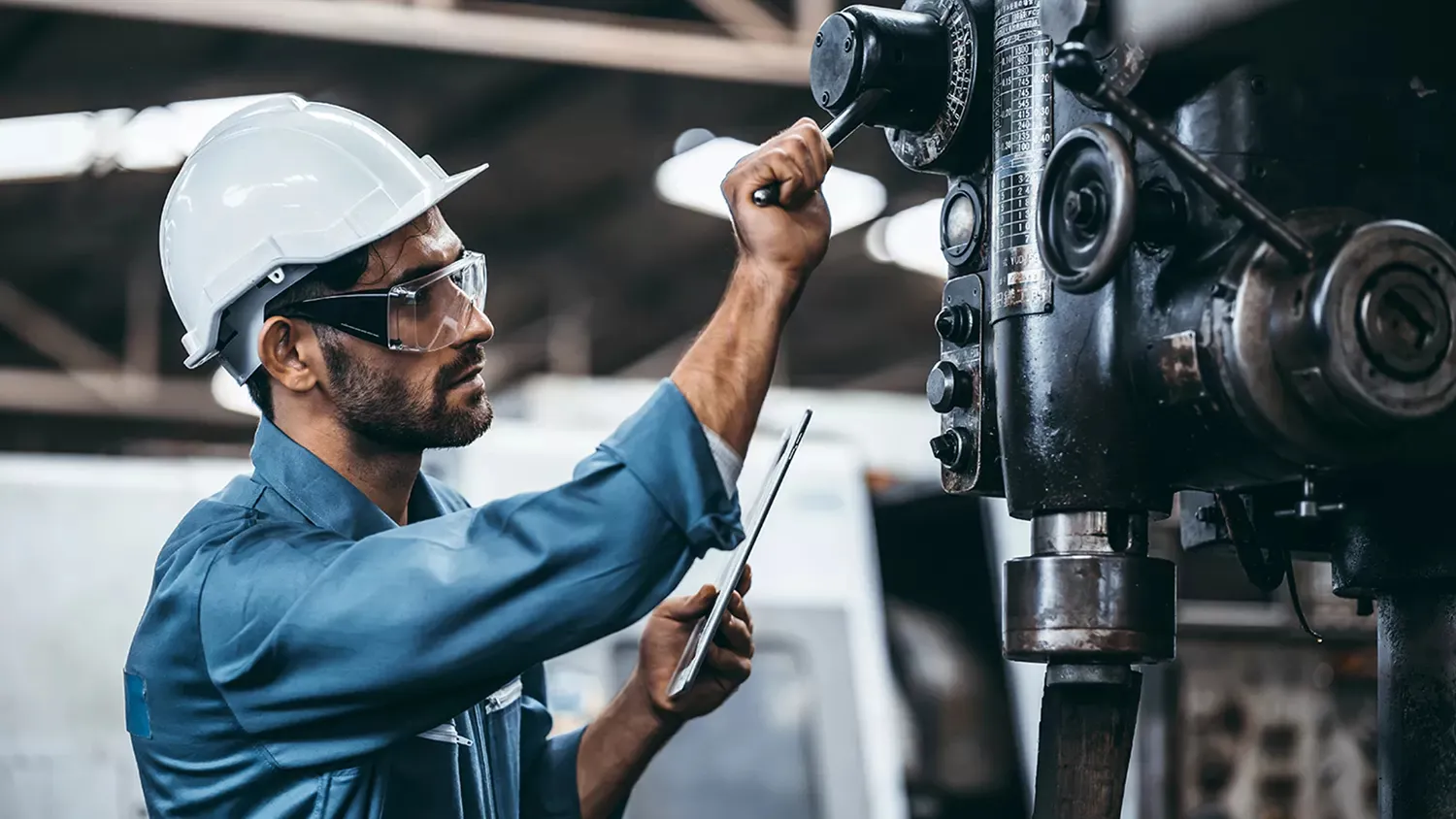 Related Opportunities
Skilled Trades
Experience you gained in the U.S. Military in trades such as automotive, machine, and electrical repair; carpentry; locksmithing; and more can prove to be a priceless resource at the FBI.
Security and Surveillance
National security is at the forefront of every U.S. veteran's mind. Security and surveillance specialists work alongside special agents to provide analytics, intelligence, and surveillance products to protect our country.